Minnesota Wild: Zucker Gives Strong Answer to Critics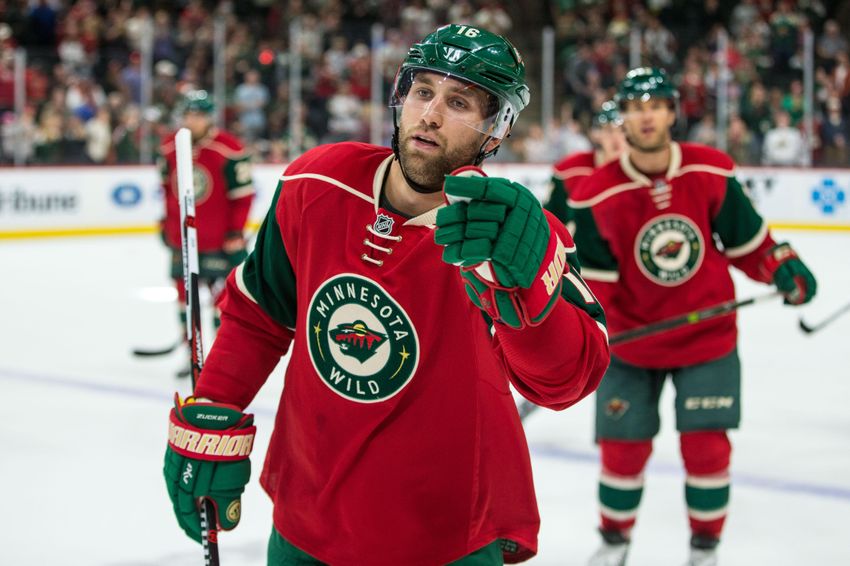 Jason Zucker has had his struggles over the last season and a half.  His underperformances have been well documented around the State of Hockey by many critics.  But if you haven't been looking closely he might just be proving some of his critics wrong.
It's been said that the NHL season is long.  With 82 games on the docket some fans tend to treat the regular season as NASCAR race…watch the first couple of laps and then change the channel till the last ten.  Still for the players ever bit of those 82 games counts as they struggle to find a consistent game amongst the chaos.
Amongst the ranks of the Minnesota Wild perhaps one of the players who has struggled most for consistency is that of talented winger Jason Zucker.  After signing for a big bump in pay this offseason and rebounding from what can only be called a down season last season, Zucks has looked to find consistency in his scoring game that until recently was not there.
In a 9 game stretch from November 1st till November 23rd Zucker was held pointless.  For a top 9 forward who is trying to make his living as a scorer in the NHL that was a bad development.  And add to that the Wild struggled in that time period going 3-5-1, you can see where much of the negative attention could turn to him as a contributing factor.
It got so bad that fans and the media started to call him out.  In those cases a player usually keeps to himself and continues to soldier on.  Not Zucks.  He actually fired back at someone on Twitter who called him out on Dec 3rd who called him "terrible the worst player on the team" to which Zucker replied with "Thank you so much for the support.  Much appreciated!"
You might not know it but when Zucker fired that response from his little used Twitter account he was in the middle of building a 6 of 7 game point streak that has included 2 goals and 5 assists.
That's a response folks.  We've been waiting for Zucker to show this kind of fire for a while and it's a good thing to see.  When a player takes negativity and turns it to positivity and results you've got to be impressed.
As a matter of fact in that time period Zucker is tied with Mikko Koivu and Charlie Coyle for the most points on the Wild.  So he's starting to wake up and do what he needs to do, put points on the board.  Also add to the fact that he's doing with much less ice time that the other two leaders and you can see a motivated player.
Could his new found production be the product of callouts from the media and fans?  Hard to tell, but I do know it's certainly in his mind and he's doing his best to do what great players who are criticized do…prove them wrong.
This is an important season for Zucker.  If he wants to be protected from the expansion draft he'll need to keep this kind of play up.  And that that's his challenge over the remaining 57 games continue to produce.  It's been a good wake up for Zucks let's hope it keeps up.
This article originally appeared on