Minnesota Wild: The Opening Day Roster Looks to Be Complete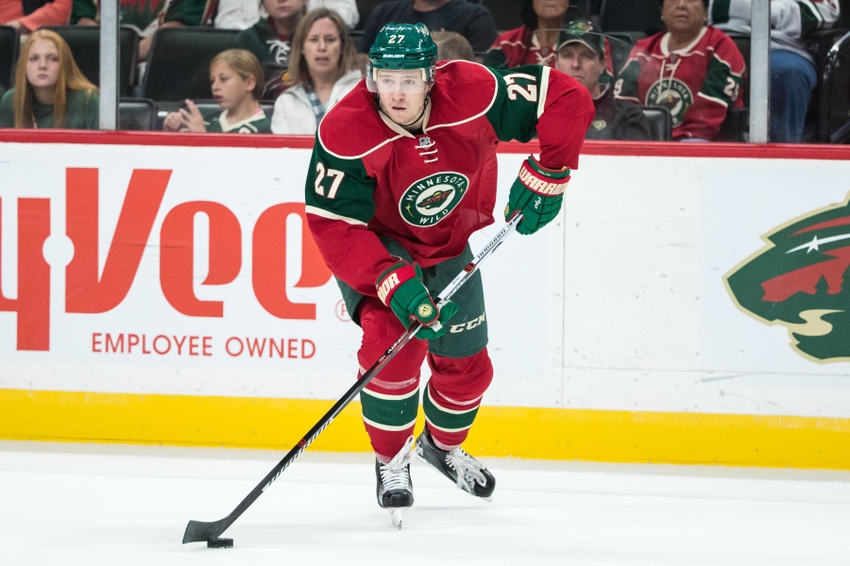 The Minnesota Wild 23-man roster is set with the announcement yesterday that goaltender Alex Stalock was put on waivers to be assigned to Iowa. The remaining roster has a different structure and personnel than pervious Wild opening day rosters, and could change as factors change throughout the season.
NHL Daily: Fantasy Hockey, Jakub Voracek, St. Louis Blues
It's official the Minnesota Wild are now down to 23 players on their roster and are ready roster wise to play their season opener in St. Louis on Thursday.  The announcement of that the Wild have placed Alex Stalock on waivers to assign him to Iowa is not a surprise by any means, but what is surprising is just how long it took to make the move.  Yet I digress and notice right away that this roster has a few dynamics that are different than years past.
The makeup of the Wild roster under GM Chuck Fletcher has almost exclusively been a roster that has 22 players instead of the allotted 23 players to allow for max flexibility for moves.  Also it's always been a squad that carries seven defenders not eight, as to allow the players to get the maximum amount of playing time by being in Iowa.  In fact, the only thing that looks about right is the fact that the Wild are only carrying one extra forward as they have tended to do in the past.
Why the changes to start this season?  It's simple there are a few situations contract wise that have forced the Wild to carry eight defenders and max out their total roster allotment.
The defensive situation is perhaps the easiest to explain, the Wild have to keep Folin and Prosser up because they don't want to risk losing them via the waiver process needed to send them to Iowa.  Mike Reilly has played well enough to stay up and get a further look, so that leaves the Wild with no choice but to accept eight defenders on the roster.
The idea that another club could claim Folin or Prosser is a real possibility, due to the experience level of Prosser and the potential of Folin.  My guess is this jog jam won't be here for too long as Chuck Fletcher will be looking to move Folin now that Reilly is ready.  Still with the injury to Victor Bartley, overall defensive depth is a little bit of a concern.  So it might be that the team waits till Bartley comes back from surgery or figures that Gustav Olofsson is recovered from his injury and playing well enough for a possible call up before they move Folin.
As far as the forwards go there's going to be thirteen, so twelve starters and one reserve.  This will pretty much be the system of last year and most likely will continue for the entire season.  With Des Moines only an hour plane ride away, it's easy to recall players quickly.  The talent pool there is much deeper than years past and it benefits the players there to get playing minutes there, rather than press box minutes in St. Paul.
As far as who is on the forward roster that might change a bit early in the season.  If Joel Eriksson-Ek doesn't catch on in the nine games he's allowed before they Wild need to make the decision to send him back to Sweden, then you'll see the Wild call down to Iowa for a replacement.  And as far as Bertschy and Dalpe are concerned they may be looking at an opening day roster spot right now, but they by no stretch have those spots secured for the season.  If they don't play consistently there's certainly plenty of hungry forwards in Iowa who will be ready to take their place.
So when looking at the current Wild roster make up, just understand that the structure and the players could change and are in no means set for the season.  I really believe that some of these roster decisions are based on further player evaluation, protection of players from waivers, and keeping players available for movement.  But the important point is the 23-man roster is set and ready for St. Louis, and it mirrors the roster that crushed the Jets last Saturday and that's a really good thing.
This article originally appeared on