Minnesota Wild: Suter Named Alternate Captain for Team USA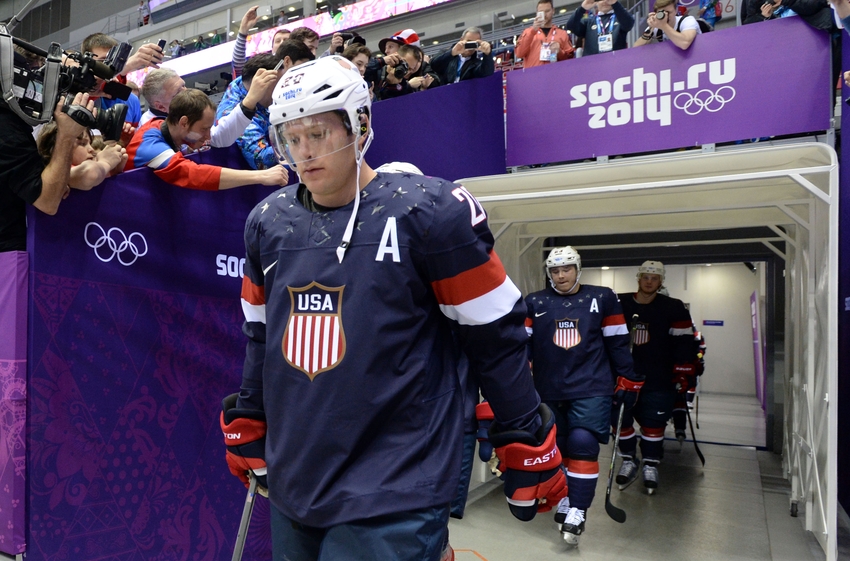 USA Hockey announced today the Leadership Team for Team USA at the World Cup of Hockey.  The Wild are well represented with Ryan Suter getting the nod as alternate captain and Zach Parise being named to the Leadership Group.
Top 25 Minnesota Wild players 25-years-old or younger; No. 12 Jordan Greenway
The mystery is over, as
for the upcoming World Cup of Hockey.  Sharks captain Joe Pavelski will be the captain of the US squad which was widely anticipated move, but took a while to solidify.  Joining him wearing the "A" as alternate captains will be Chicago's Patrick Kane, and Minnesota Wild defensemen Ryan Suter.
Suter's selection should be of no surprise to anyone.  He has the biggest resume playing for the US with 70 games played in 11 international tournaments, and has worn the "A" for Team USA in the previous two Olympic Games in Vancouver and Sochi.
Head Coach John Tortorella has decided to mix up the leadership a bit and tap four additional veterans in addition to Pavelski, Kane, and Suter to act as Team USA's "Leadership Group".  The other players are Ryan Kesler and three Minnesotans David Backes, Ryan McDonagh, and the Wild's own Zach Parise.  As Torts describes it "in addition to our captain and alternate captains, we also selected four other players and those seven guys will form an overall leadership group for our team. Our goal is simple and that's to win the World Cup."
Strong words from the Columbus bench boss, who will be looking to count on Team USA's cohesiveness as a team to overcome a perceived talent gap with the other squads.  I like this move as it makes sure to include players who could have easily worn the "C" or "A" themselves in the decisions and direction of the team.  Tortorella will need buy in from these four players, and giving them this role will insure that.
With regards to Parise, I thought he could have easily been the captain of this team.  The recent successes of Pavelski with the Sharks, and the fact that Zach more than likely wanted to stay lower key after his back injury probably played a role in him not being the captain.  Still with this move by Torts to make the Leadership Group, we will see Parise have an impact on Team USA and that's great considering that next to Suter he is the most internationally experienced player.
Now with this move Team USA can fully concentrate on getting ready for its first match-up a pre-tournament game in Columbus on this Friday.  There's something to be said too that the Wild are the only team with two players in this leadership group for Team USA.  This really is something the State of Hockey should be proud of as both of its team leaders will be leading the charge for the US in what should be a great tournament.
This article originally appeared on