Minnesota Wild Sign Tomas Fleischmann to a PTO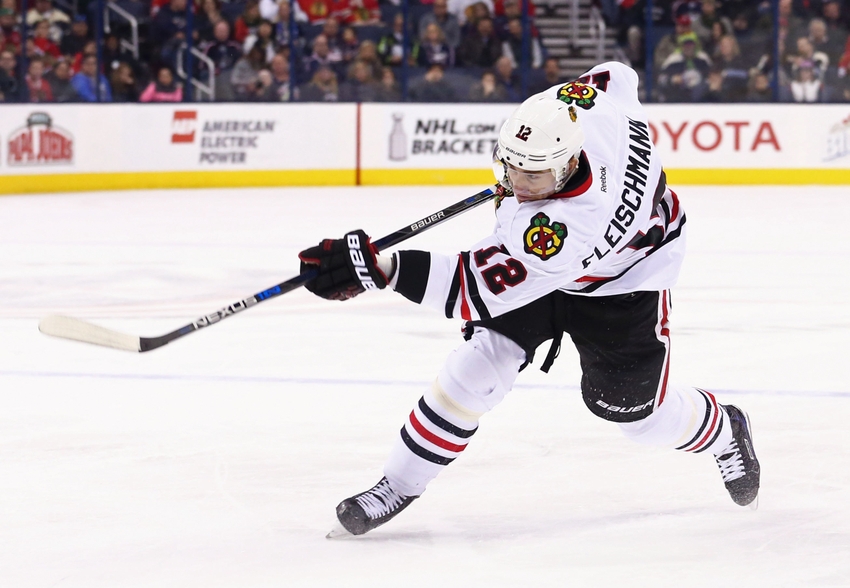 Yesterday afternoon the Minnesota Wild made the unexpected move to sign veteran forward Tomas Fleischmann to a tryout contract.  Fleischmann is a solid player with an excellent resume who just might have a very strong case to make this Wild team out of camp.
Minnesota Wild: World Cup of Hockey First Look
After seeming to be very content with their roster going into training camp, the Minnesota Wild decided yesterday that maybe they need little bit more choices.  The Wild announced yesterday that they have signed veteran forward Tomas Fleischmann to professional tryout contract (PTO), giving him a chance to play for a spot on this Wild team.  Fleischmann is a solid veteran player with an extensive history playing for Bruce Boudreau, who offers the Wild a solid NHL ready option should they sign him out of camp.
The 32-year old Fleischmann has spent 11 seasons in the NHL for six different teams.  He hasn't been an overpowering player, but does have two 20+ goal seasons and has been durable enough to play just about any role asked of him.  That's something Bruce Boudreau knows firsthand as he coached him in Washington for two and half seasons, and Anaheim for 14 games.
His stat line is solid with 335 points (137 goals and 198 assists) in 665 NHL tilts.  Where he's excelled over the years is in possession.  His career Corsi percentage is a very good 51%, and he's boasting a career 52.4% offensive starts.  That basically means that when Fleischmann is on the ice his team possess and controls the puck more than their opponents, and plays more time in the offensive zone than they play in the defensive zone.  Not a bad thing for a forward to do.
He's a highly thought of forward across the league and despite not being signed to a contract, and was apparently in demand as it was rumored that eight different NHL teams were looking to sign him to a PTO.  Luckily for the Wild they won the Fleischmann sweepstakes and are bringing in a huge insurance policy should some of the younger player promotions not work as planned.
The timing of this PTO is curious as well.  The young players of the Wild have struggled in Prospect Tournament in Traverse City going 0-3, and it might have prompted the Wild to make a more aggressive pursuit of Fleischmann.  Still young roster hopefuls Alex Tuch and Christoph Bertschy both collected goals in the final round robin contest against the Rangers prospects, so they are still making strong cases.
It just seems to me that the Wild management might be a little leery of the performances thus far and want more insurance should camp go badly.  Sure some of these young players could still make the team, but if they were setting Traverse City on fire that would mean a lot more.  The competition will only get harder in camp scrimmages and preseason games so the lack of torching prospect level completion must be slightly unnerving for the Wild management.
Fleischmann has a very good chance of making this squad out of camp.  Sure the Wild have another PTO player in the form of Ryan Carter, but Fleischmann offers Boudreau a better shot at rolling four solid scoring lines than Carter does.  There's a chance that both of these players make the team, but that is largely up to the young players.
My thought though is if the Wild have to choose between Carter and Fleischmann, Fleischmann has the advantage right now.  I'd even go so far as to say a roster spot is open for Fleischmann if he plays well enough.  He's a player Boudreau respects and knows how to get the best out of. That will go a long way on cut day.
This article originally appeared on