Minnesota Wild: Scoring Help is Needed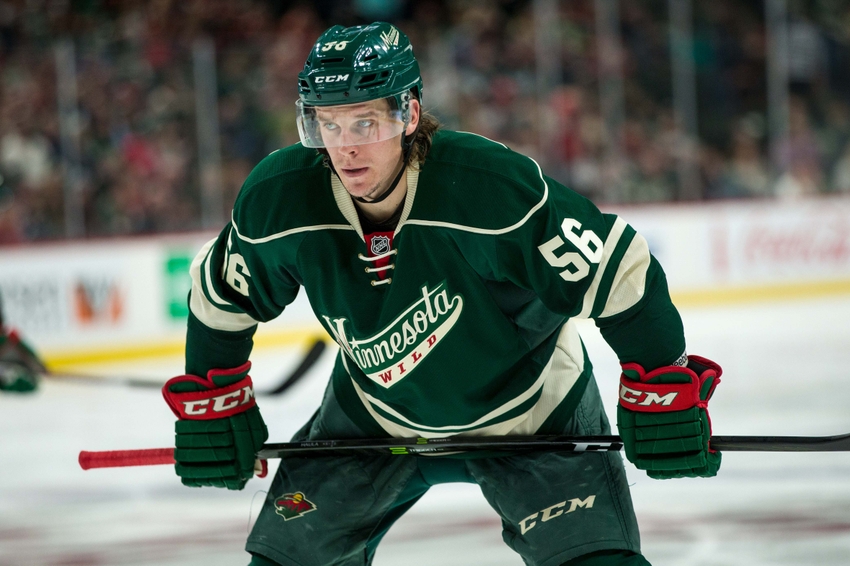 Stop me if you've heard this one before. The Minnesota Wild need to find a way to score more goals.  They'll need to right the scoring ship and do it soon without some of their best players lost to injury.
Shockingly enough, a Minnesota Wild franchise that has never had a problem scoring goals this season has been starved for offense of late, scoring just 1 goal in their last 2 games. That is not nearly good enough to consistently win games in the NHL. And it comes after they scored 16 goals in the 4 games before that. Devan Dubnyk has been playing out of his mind this season posting a GAA of just 1.46, but even he cannot be expected to give up a single goal or less every night.
Although the team has definitely been bitten by the injury bug already in this young season, more is expected of the players who are still healthy. Theoretically, the top two line combinations of Niederreiter, Staal, Coyle and Granlund, Koivu, Pominville should still be able to score goals, or at least enough to win given the play the Wild have got out of their goalies.
At practice, coach Bruce Boudreau has focused on the team going to the dirty areas in an effort to try and get more dirty goals. This is a start, too often in the past the Wild has been unwilling to go to these areas, opting instead for pretty goals. However, given the injuries especially, this team does not have enough talent to make those plays happen on a consistent enough basis to win games. Thus it needs more bodies going to the net looking for rebounds and getting in the sight line of the goalie.
At least Coach Boudreau seems to recognize this and has gone out of his way to put an emphasis on it at practice. When he was displeased with his team's effort during a recent practice, he ran the team through some vigorous conditioning, something you don't always see at the professional level. I like it, this is a team that too often had no punishment or authority figure under Mike Yeo, and when Boudreau doesn't like what he sees, he makes sure the players know it.
The team should get a couple players back soon, with Erik Haula just returning to the ice and Zach Parise inching ever closer to getting back on the ice as well. In the meantime, we will see if the ratcheted up intensity of recent practices helps the Wild get going offensively. Even if it doesn't, Wild fans can take solace in knowing that scoring help is one the way and in the meantime we have a coach who will demand the most out of what he has to work with.
This article originally appeared on