Minnesota Wild: Pullkkinen Needs to Find NHL Success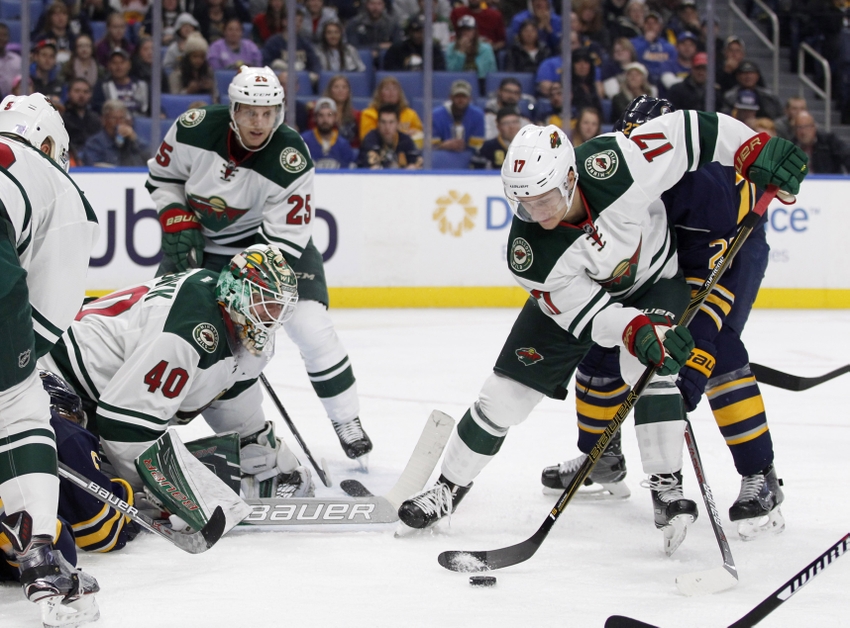 You might not have heard but Iowa forward Teemu Pulkkinen won the AHL Player of the Week Award yesterday.  With an excellent week and 13 games in this latest AHL stint, how can the Wild ensure he'll finally translate that success to the NHL?
Some of you might have missed a big piece of Minnesota Wild news yesterday.  The AHL named Iowa Wild winger Teemu Pulkkinen the AHL Player of the Week after putting up a week that saw him post 5 goals (2 game winners) and 2 assists in 4 games.  That's an impressive stretch to be sure and one that rocketed him into the team lead for goals and tied him for the team lead in points with Jordan Schroeder.
And to put all of this into perspective Pulkkinen has done this with only 13 games played out of Iowa's 21 games played.  Now that's some scoring punch.  So the big question is why the massive increase in production vice the huge cold streak he experienced in the NHL?
That's where this achievement gets harder to explain.
The 24 year-old Finn has enjoyed a ton of success in the AHL in the past netting 30+ goals in one full AHL campaign and one half one.  But in the NHL Pulkkinen has only had 12 goals in 78 games, to include only one goal in his eight NHL contests this season.
He's got the talent and raw ability to make a difference in the NHL.  His right handed release is considered to be heavy, accurate, and quick.  The issue might be this season that he really didn't use that shot very much.
In his 8 NHL contest he played in with the Wild Pulkkinen only mustered a meager 4 shots.  That's not enough shots for a player whose best attribute is his shot.  This could be due to lack of Pulkkinen just not being confident enough to shoot when he has the chance, or it could also be that he plain just hasn't had the opportunity as his average NHL ice time this season is a very low 9:09 per game.
Pulkkinen will be back up with the Wild again.  There's no denying that if he's going to rack up these point totals in the AHL that he won't see NHL time again this season.  The issue will be to set him up for NHL success when he does get there.
That means encouraging, almost demanding, that he take more shots.  He needs to do what a goal scorer does and that's score goals, and the biggest part of any goal is the shot.  Additionally, the Wild coaching staff will need to get him a few more minutes a game.  Sure playing time can be hard to come by with 12 forwards vying for 60 minutes, but I think the upside is there if they only could throw him a shift or two more a game.
Pulkkinen is a talented player no doubt and he's proving right now in Iowa.  The issue sometime is that players can be talented in the AHL and never translate it to the NHL.  The Wild need to find a way to help Pulkkinen translate his AHL successes to the NHL.  When he gets his next call up the coaching staff will need to do their best to see what they can do to give him the chance to make the jump to consistent NHL scoring.
This article originally appeared on