Minnesota Wild: Parise's Return Could Be On A Different Line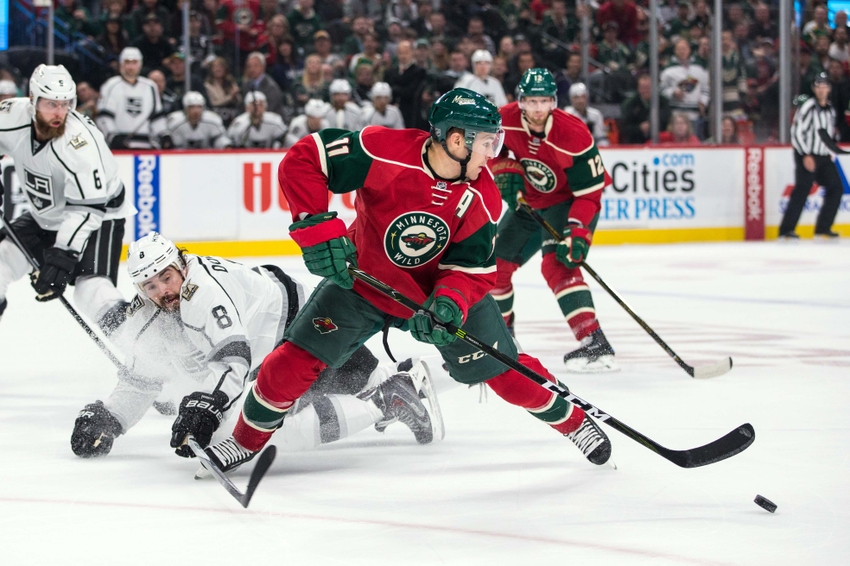 Tonight could see the return of Minnesota Wild winger Zach Parise from injury.  The question right now seems to be less on if he'll play, but more on where in the Wild lineup he'll play?
If Zach Parise is absence from the Minnesota Wild it's always a bad thing.  The Wild have largely weathered the storm through good depth and solid line juggling by Bruce Boudreau.  The news out of the X yesterday was that Parise practiced with the team for the first time since his injury, and looks poised to possibly join the lineup tonight as the Wild take on the Flames.
Parise who has been out since October 27th with a foot injury, looks to be healthy and feels great.  "Every day I've skated, it's been better and better.  Today was no different.  We'll take the morning skate [Tuesday] and see where it's at and go from there.  But it felt really good."  To hear the words "it felt really good" is extremely encouraging that Zach will be in the lineup tonight.
Not to mention the biggest endorsement that Parise could be in the lineup is that Boudreau told the press that "If Zach's ready to play, he'll play."
The issue if he does play is where he will play?  His normal spot up with Eric Staal and Charlie Coyle seems to have been taken by Nino Niederreiter who has found a big spark playing top line minutes.  Also the chemistry and momentum seems to be there with Coyle and Staal, to the point where breaking this line up would be a huge mistake.
According to Michael Russo, yesterday Boudreau had Parise skating with Haula and Pominville.  That's seems to be a great fit for all the players involved on that line.  I really like the idea of a line Parise and Pominville because of the games they play and the past sparks shown when they hit the ice together.
"It deepens everything," Pominville explained to Russo about just how having Parise back is helpful. "Our 5-on-5 play, it deepens our special teams, whether penalty kill or power play. You want him in the lineup. You want to see him healthy because we all know what he can bring. Just having back in the room is going to be nice, too."
So expect that the Wild will get a slight boost if Parise plays tonight.  Also, while its not 100% for sure, expect that he'll play with the line he practiced with.  My thought here is that Boudreau will give that combination at least a game to see if it pans out, and furthermore he likes the Staal and Koivu lines as they are now.
It'll be great to see Parise back.  He adds an element of excitement and intangibles that will fuel the Wild.  This has been a Wild team that has been entering games with a bit of uncertainty as to whether they'll win or not.  With Parise those odds go up more to the win side, and the team knows it and will play like it.
This article originally appeared on