Minnesota Wild: Niederreiter Could Be Playing More for Team Europe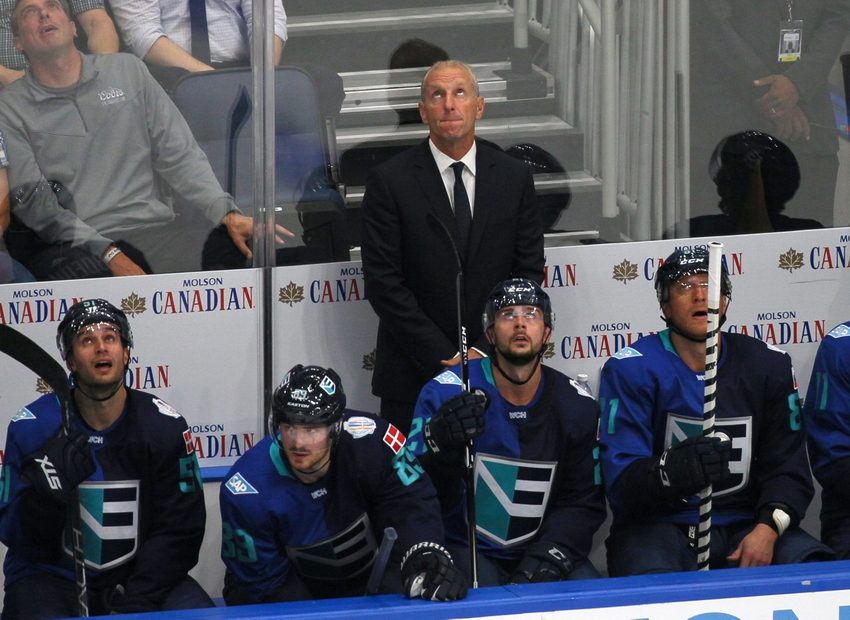 After a disappointing loss in their first exhibition game Team Europe will need to make changes to generate more scoring.  That means almost definitely that Minnesota Wild winger Nino Niederreiter will be seeing more playing time and an increased role as they look to generate more energy.
Top 25 Minnesota Wild players 25-years-old or younger; No. 12 Jordan Greenway
The first World Cup of Hockey game played in North America was a hugely lopsided tilt that saw the home team North Americans destroy the Team Europe conglomerate.  The young guns of Team North America seemed to have more pop in their step and exposed the age and mobility of the Europeans.  Needless to say Ralph Kruger's squad will need a few adjustments before their next game before playing the North Americans again on Sunday.
One of those adjustments that Minnesota Wild fans will be most interested to see will be if Nino Niederreiter makes his way up the lineup.  It seems like that an increase in Nino's role and playing time will be a foregone conclusion.  Team Europe will need to move players around to compete better, and because of some key injuries both are reasons that could play into seeing more Niederreiter.
The biggest reason for an increase in Nino's playing time will be the injury to top liner Marian Hossa.  Hossa went down after only logging 10 minutes of ice time on an unspecified injury.  The team had him get x-rays that are rumored to be negative but who knows how line he'll be absent from the lineup.  That means that Nino could bump up from his third line spot to the second line and Gaborik would play on top, or Kruger could simply just put Nino on the top line to replace Hossa.
Hossa's injury aside, Team Europe will be looking to shake things up.  Niederreiter seemed to be one of the few players with solid energy for Team Europe who could keep up with the younger faster North Americans.  He may not have had a shot on goal, but he did manage three hits in the game and was skating a strong two-way game.  A move to the top playing with Anze Kopitar might be just what the doctor ordered to spark the scoring for Team Europe.
Right now in exhibition tilts this is the time to experiment and get the right mix.  Wild fans know that Niederreiter can play on the top lines if possible.  He's not afraid to step to the middle of the ice to create scoring chances.  The Europeans need physicality up front to create more scoring and Nino will offer it to them if the only give him the chance.
So in the next couple of days keep your ears open.  My expectation is that Niederreiter will move up the lineup for the next game on Sunday.  If he cashes in on that opportunity then, it could mean a big role in the tournament games.  Wild fans would have no doubt he can make good if only given the chance.
This article originally appeared on