Minnesota Wild: Hard Choices Loom for Impending RFAs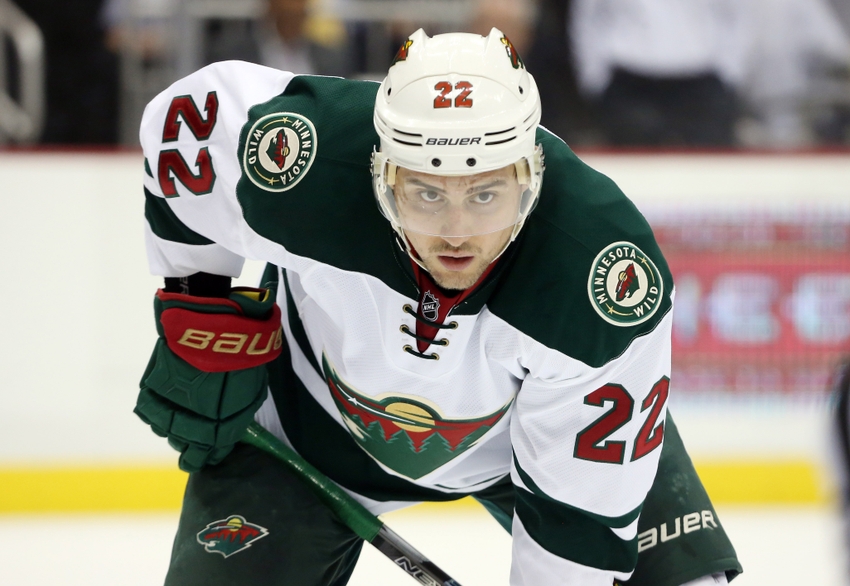 The Minnesota Wild have five roster regulars that will be RFAs at season's end.  With most of them looking for a bump in pay and the Wild already strapped for cap space, hard decisions could be on the horizon.
This season is well in swing for the Minnesota Wild and has already brought a lot of ups and downs to say the least.  Many Wild players are trying to perform not only lock in their playing time for this season, but to ensure their future with the franchise.
This upcoming offseason the Wild will have five of their roster regulars up for new contracts as they become RFAs.  Mikael Granlund, Nino Niederreiter, Erik Haula, Mike Reilly, and Christian Folin all will be RFAs looking for new deals and possible increases in pay.
It's going to be a problem for sure as the Wild are already living day-to-day to be salary cap compliant.  Sure there might be a possible bump up in the salary cap ceiling, but the expectations are that like this offseason it will once again be very minimal.  That leaves the Wild with some choices to make and a very complicated problem to keep all these talented players.
Looks simply at their play this season it's becoming clear that the assumptions of last offseason will be different this offseason.  The rise in play of players like Folin, mixed with the slow injury hampered start of Erik Haula makes for a dynamic whereby the Wild will need to constantly evaluate who they will keep.
Currently the top of this list needs to be Niederreiter.  Nino is on pace for another 20 plus goal season and 100+ hit season.  He's durable playing up and down the lineup where he's needed, and he add grit to any line he's on which is in short supply for the Wild overall.
After Niederreiter, you've got to look to Granlund and Folin to be the next locks for contracts.  Granlund is responding well to his move to the wing and is on pace for his highest goal total that will approach or exceed the 20 goal mark.  Folin is emerging as the Wild's most physical defender and has found excellent chemistry with defensive partner Jonas Brodin.
That leaves Reilly and Haula left with a dwindling pot of salary to pull from.  Reilly is a young talent who has a big upside to develop into a great puck mover, but right now is struggling to find his defensive and overall hockey smarts.
Haula after 11 games played is hovering with 4 points.  Not really all that bad considering, but he's not really on pace to improve on last year's stats and he's got someone ready to take his job named Joel Eriksson-Ek.
Eriksson-Ek may have been sent back to Sweden, but make no mistakes about it the Wild are already thinking of how he fits in next year.  With Tyler Graovac also trending up, the center position looks to be competitive next season.  Haula needs to do something now to prove that he's too good to bump from the lineup.  Also with a pay increase expected that could take him north of $2 million a season he'll need to prove he's better than the lower cost options of Graovac or Eriksson-Ek.
So my thoughts are that Haula is on the bubble right now.  The Wild will need to save some salary this offseason and he could be the odd man out.  That means an offseason trade around draft time if the Wild want to go that way.  With Eriksson-Ek back in Sweden now, Haula is needed through the season.  But get to this next offseason and that might not be the case.
This article originally appeared on