Minnesota Wild: Dubnyk Playing the Best Hockey of His Career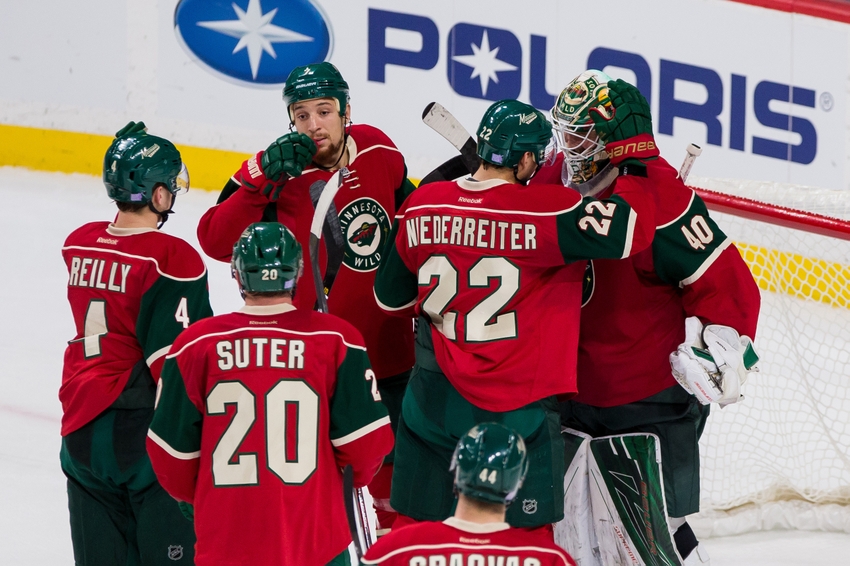 After Thursday's game Wild netminder Devan Dubnyk is now statistically the best goaltender in the NHL.  What you might not know is this 13 game stretch is his best in his career, to include his first 13 games with the Wild in 2014-15.
It's official the best goaltender in the NHL is Devan Dubnyk.  After Thursday night's shutout of the Boston Bruins, the Minnesota Wild netminder is now the league leader in goals against average, save percentage, and shutouts.  Up until last night's game there was some doubt that Dubs was the best in the league, but after the final horn blew there was no doubt.
Sure as I've said before the Wild may be letting him down with goal support department, but that just doesn't seem to be phasing him.  It makes the season that Dubs is having that much more impressive.  Normally a goaltender gains a ton of confidence when the team in front of them puts points on the board, the cushion gives them once less worry.
Dubnyk doesn't seem to need that blanket.  Right now he's just going out and playing his game at a very high level.  "He's playing great for us and we're not giving him a lot of goal support, but it doesn't seem to bother him at all," Zach Parise told Michael Russo of the Star Tribune.
How good has Dubnyk been?  Well most in the State of Hockey would tell you that the pinnacle of Dubs' time with the Wild and in the NHL was his first games with the Wild after being traded from Arizona.  The fact is he was impressive in those first 13 games with the Wild posting a .923 save percentage, a 1.53 goals against, and 4 shutouts.
But compare that to this season's first thirteen games where Dubs has posted a .952 save percentage, a 1.47 goals against average, and 4 shutouts.  So there you have it through the first 13 games of this season Devan Dubnyk is playing better than his first 13 games with the club where he was thought to be playing out of his mind.
"It's not my job to score," Dubnyk told the press after the game on Thursday. "It's my job to work with the guys and defend. I have zero complaints with how the guys have been defending for me and playing. You take pride in that. This is a fun group to be out on the ice with right now in our end."  It's that atidude that propelled Dubs to his comeback season, and it's the reason why he's now on pace to even out do that season.
Last season Dubnyk couldn't buy a complement, and this season he's not getting enough.  It has sure been fun to watch him and root for him.  He's been the Wild's best player thus far, and although a goaltender can't score as Dubs pointed out he sure is a big reason the Wild have some of the wins they do.  The best part is you'd never know he was the best on the team, because the quite kid from the prairies just goes out and does the best he can because that's what you do.  Let's hope that Dubs keeps doing what he does.
This article originally appeared on