Mika Zibanejad out six to eight weeks with broken fibula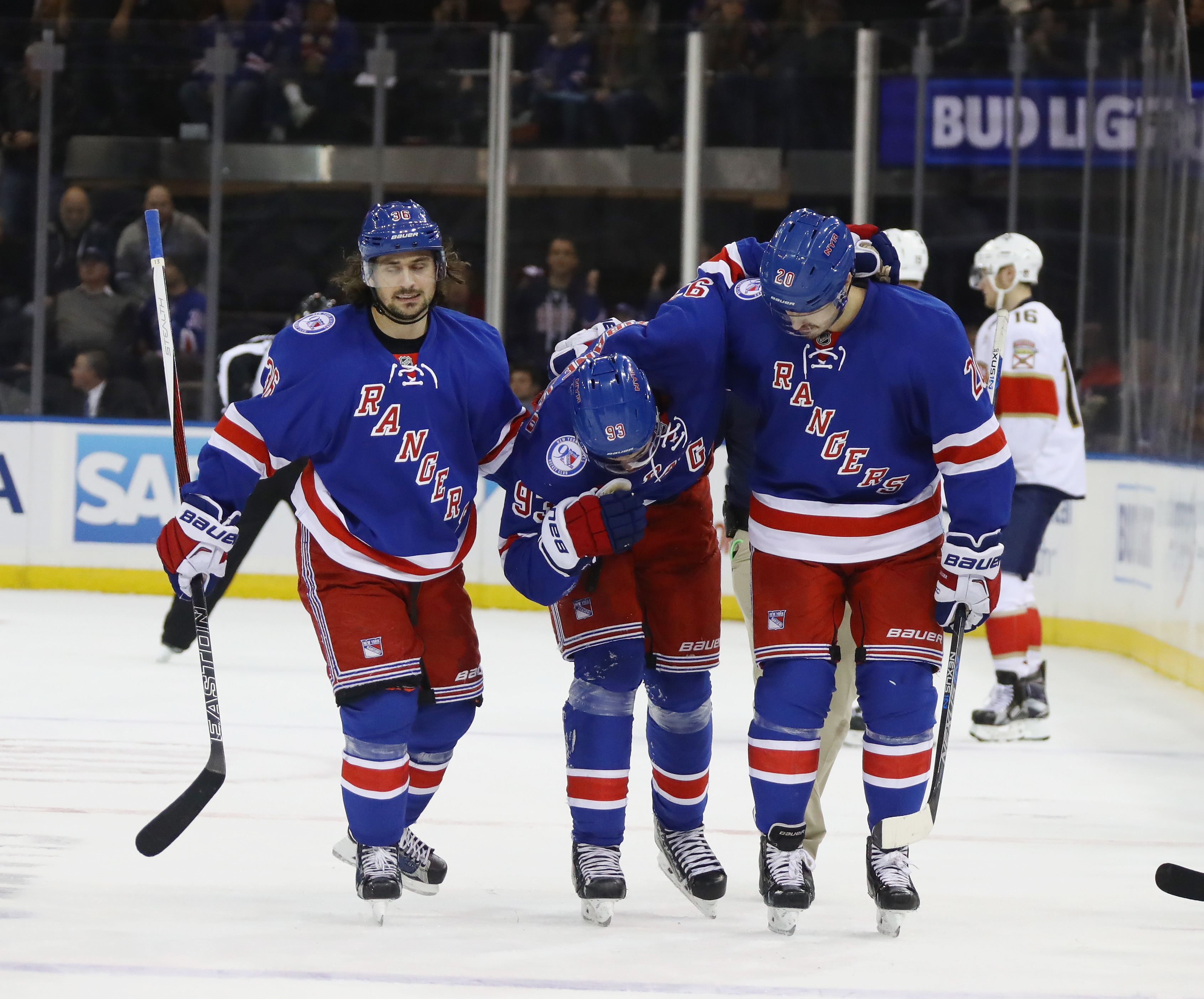 New York Rangers center Mika Zibanejad is out for the next six to eight weeks after suffering a broken fibula against the Florida Panthers. 
Against the Florida Panthers on Sunday Nov. 20, New York Rangers center Mika Zibanejad suffered a nasty spill. Fans were preparing for the worst. It turns out the worst is precisely what occurred. Zibanejad will be out for the next six to eight weeks, according to the team. Here's a video of the play in question. It's a little bit graphic if you're squeamish to body parts bending in ways they aren't meant to.
'"Every team has got injuries," Rangers head coach Alain Vigneault said, via NHL.com. "We don't expect to be any different than anybody else. Every coach says it in these moments: this is an opportunity for somebody else to get more ice time. I'm confident that whoever we decide to put in that spot will do the job for us."
Zibanejad has been huge for the Rangers so far this season. He has 15 points, including five goals and ten assists, in 18 games after New York acquired him for Derick Brassard during the offseason.
Without Zibanejad, the Rangers will likely turn to Brandon Pirri or Kevin Hayes to replace him on the second forward line. The simplest solution would be to move up Pirri since he's on the fourth line. However, Hayes might have better chemistry with Zibanejad's line since he's been with the Rangers longer.
The Rangers wound up losing to the Panthers in a shootout. However, the far greater loss is the loss of Zibanejad. New York has had one of the best offenses in the NHL because of their center depth. It will certainly be tested with this injury. However, thanks to their depth, they can likely move forward without suffering too much.
More from FanSided
This article originally appeared on