Maple Leafs vs. Blackhawks live stream: Watch online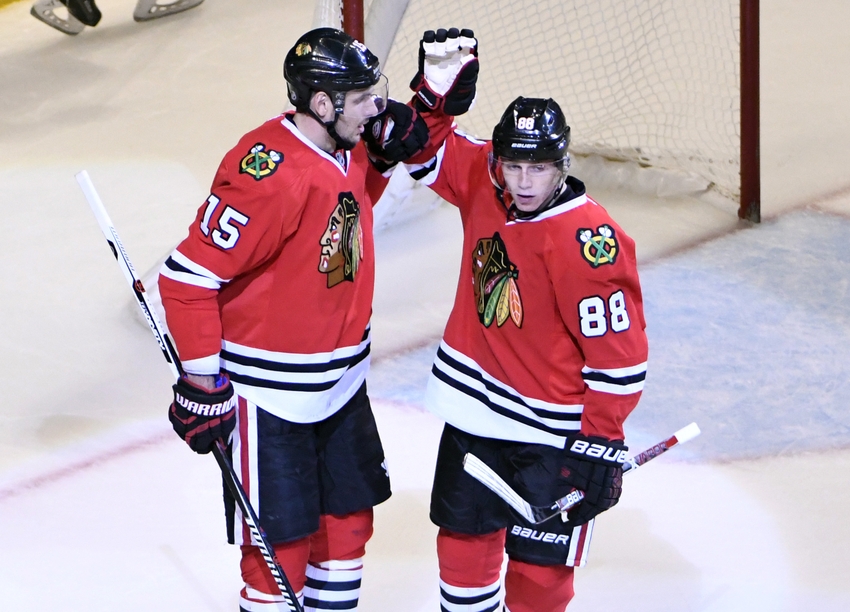 The Toronto Maple Leafs and Chicago Blackhawks square off in a game between offensively gifted but defensively deficient teams. Here's how to watch online.
Even if the Toronto Maple Leafs don't make the playoffs this year, they are the NHL's version of a "League Pass team." That was the case before Auston Matthews scored four goals in his debut, but ever since then, their young players have gelled together instantly. While they don't have as many goals as Matthews, Mitch Marner and William Nylander are just as explosive offensively.
That being said, goaltending remains a real issue for Toronto. They've won just one of their first four games, and have given up an average of 3.5 goals per game. The defeat that stands out the most was when they gave up a four-goal lead to the Winnipeg Jets. It's an issue that needs to be fixed, although there's a lot of time to do so. And the encouraging thing about the Leafs is that all of their losses have been by one-goal margins.
While defensive flaws should've been expected from the Leafs, it's a bit of a surprise to see the Chicago Blackhawks struggle in that department. They are 2-3-0 in their first five games, and have given up an average of 3.6 goals. Even when they win, they get scored on a ton.
In their last game, against the Columbus Blue Jackets, they tried to mix things up by slotting Brian Campbell at left wing, although all they really did was rotate seven defensemen. However, it didn't work as they lost 3-2 to a team almost everyone has pegged to finish last in the league.
This game will be the first part of Hockey Night in Canada's doubleheader. While the Chicago Blackhawks usually get national TV coverage in the States, that was going to be hard to come by this time around.
Even for a city as hockey crazy as Chicago, nearly everyone's focus will be on whether the Cubs can reach the World Series for the first time since 1945. With that in mind, NHL.TV is the best method for watching this game, although it requires a paid subscription.
Date: Saturday, October 22
Start time: 7 p.m. ET
Location: Chicago, Illinois
Stadium: United Center
TV Info: CBC, NHL.TV
Live Stream: NHL.TV
With the offensive talent and defensive deficiencies on display in both sides, expect this to be a very high-scoring affair.
This article originally appeared on