Los Angeles Kings Have Disastrous Start to the Season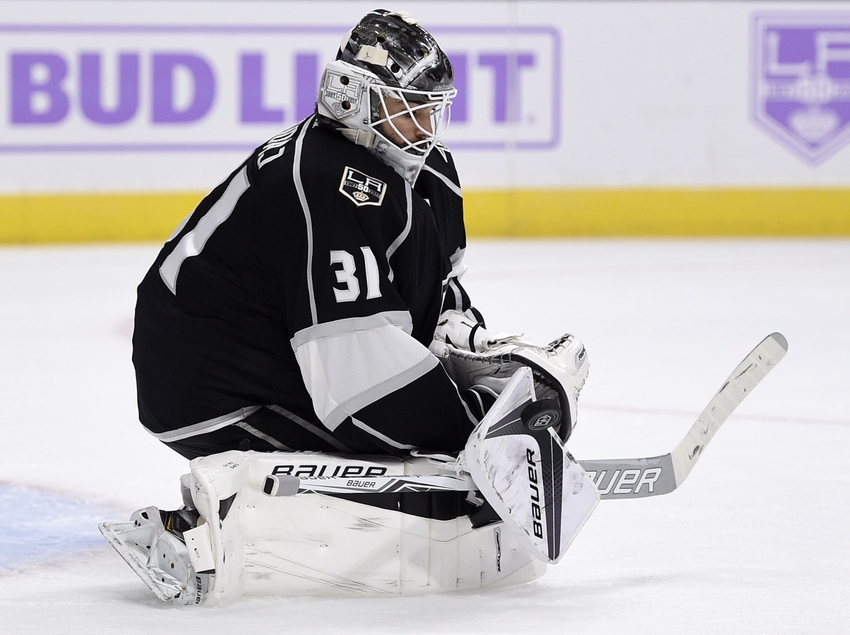 Los Angeles Kings Have Gotten Off to a Very Rough Start This Season and it Doesn't Look Like a Stanley Cup Team to This Point.
The Los Angeles Kings aren't in the best place right now. The loss of Jonathan Quick adds salt to the wound of an offense that just isn't stepping up. The team that just a few years ago won the Stanley Cup is back to being the team struggling to just get a goal.
This isn't all on the loss of Quick. One would think that the defense would step up their game and the backups would perform admirably. That's not the case here. The defense has been lackluster at best, and Peter Budaj just isn't like Quick. Not even close.
The team hasn't scored a goal in their past three games. Offense is lacking, defense is lacking, and in spite of having one in net, there is no real goalie. In fact, Budaj's performance was so bad that the Kings are looking at giving Jack Campbell the NHL start. 
But even if the defense gets its act together, will the offense do much better? They had shots and opportunities, but no goals. The creative ability of Anze Kopitar is missing, and the defensive prowess of Drew Doughty just isn't there.
In fact, it's almost as if the Kings can't keep up. They've been beaten in speed, creativity, and overall quality. The team that we once saw as dominant is now looking as if it is at the bottom of the barrel.
If anything, Los Angeles will have to be looking for trades in order to keep its team afloat this season. What should have been a season returning to Stanley Cup form, now seems to be a rebuilding season for a team that once captured the attention of the entire world.
This article originally appeared on