Line Change: Minnesota is going Wild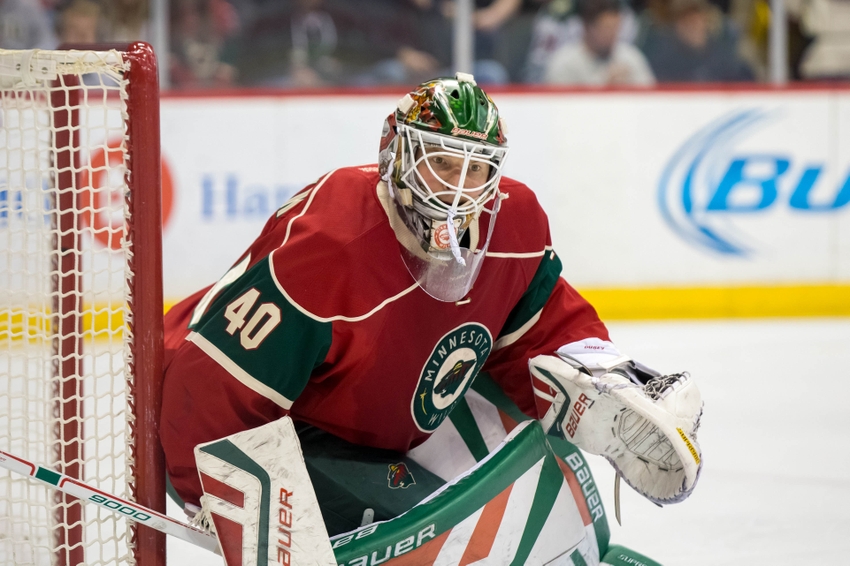 A month ago, the 2016-17 NHL season had yet to start. Dreams of the perfect season, plentiful offense and the Stanley Cup filled the heads of players, coaches and fans alike.
After almost a month of hockey action, some dreams have been crushed, and some have been ignited. Let's take a look at who has risen and who has fallen after four weeks of hockey.
Rising: Devan Dubnyk
Devan Dubnyk had one heck of a week.
In three starts, the former Vezina finalist posted a record of 3-0-0, blocked all 94 shots he faced, and became the first goaltender in Wild history to achieve three consecutive shutouts. He also broke a record in the process, becoming the new franchise leader for longest shutout streak with 181:43 scoreless minutes.
The goaltender's flawless play helped push his team to first place in the highly competitive Central Division, where the Wild currently sit with 13 points.
Falling: Pekke Rinne
While Minnesota's goalie is on the rise, Nashville's is definitely falling.
Rinne, another former Vezina finalist, has struggled to get going this season, and is currently on pace to have one of the worst seasons of his career. After six games, the 33-year-old netminder owns a disappointing 3.21 goals against average (GAA) and .906 save percentage (SV%). It's not like Rinne has the worst stats in the league, but for a goalie that basically used to be a brick wall, those stats are pretty shoddy.
The Predators need all the help they can get after falling to the bottom of the league this week. Unfortunately, their goalie hasn't been able to provide much assistance. Nashville's demise isn't completely Rinne's fault, but he's going to have to be better if his team is going to stop its downward spiral.
Rising: The Xcel Energy Center
The Xcel Energy Center has seen some great hockey so far this season.
The Minnesota Wild, surprisingly one of the top teams in the league, have yet to lose in front of a home crowd this year. There's no solid proof that home ice advantage is real, but Minnesota is making a pretty convincing case. The team has gone 4-0 in St. Paul this season.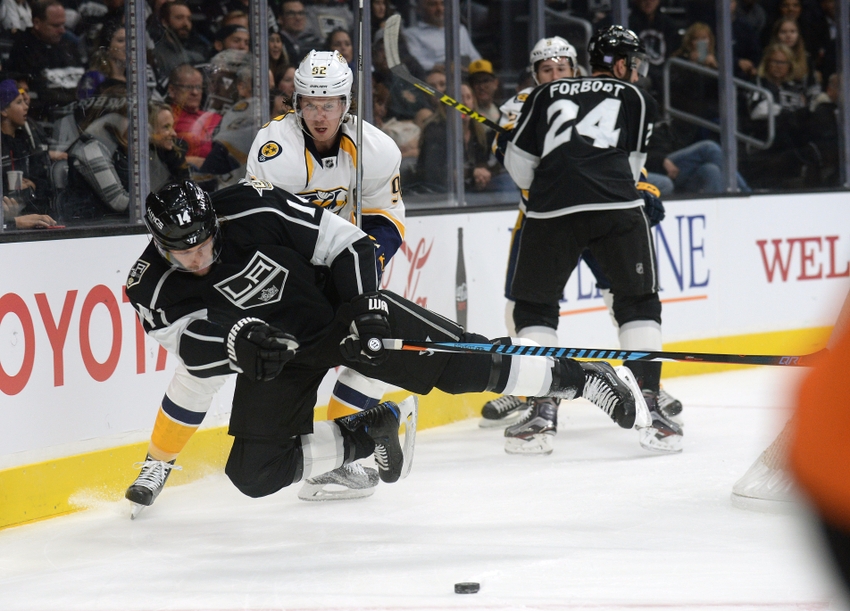 Falling: The Los Angeles Kings in Regulation
As the Minnesota Wild climb to the top of the league, the Los Angeles Kings continue to sink.
The Kings, struggling to turn things around after losing Jonathon Quick early in the season, have yet to win in regulation. Seriously. That's not a fake stat. After almost a month of hockey, Los Angeles has no regulation wins. The team does have a handful of overtime wins, but let's be honest: it's hard to have a successful season if you can't win in regulation.
This team is going to have to learn to play without Quick, and they're going to have to learn to win in 60 minutes.
Rising: The Los Angeles Kings in Overtime
Alright, so the Kings are pretty awful in regulation, but they've had some luck in extra time. So far, Los Angeles has won three out of four overtime games this season, which is better than nothing, I guess.
This might not be the way the Kings pictured the first month of the 2016-17 season, but eight points from OT victories are better than no points. Maybe this is the start of something?
Falling: The Dallas Stars
The Dallas Stars don't even have overtime victories to celebrate. That's just sad.
Expected to be serious Stanley Cup contenders this season, the Stars have disappointed tremendously. Plagued by injuries and an unreliable goaltending duo, Dallas has had a tough time finding wins. Antti Niemi and Kari Lehtonen have struggled to keep the puck out of the net; Jamie Benn has not been himself; and key players like Jiri Hudler, Patrick Sharp and Jason Spezza have been sidelined due to injury and illness.
While injuries go away, Benn will likely find his scoring touch, and Dallas's goalies will probably get it together at some point, things aren't looking good for the Stars at the moment. This team needs to get going before it's too late.
Rising: Sidney Crosby
Sidney Crosby's triumphant return is proof that injuries don't last forever (Dallas, take notes – there's still hope).
Despite suffering an early season setback, Crosby has quickly caught up. In his first three games back, Crosby scored two goals and tallied one assist. He also helped push his team to 3-0 over the past week. Hockey's greatest player has a way to go before reclaiming his place at the top of the league, but things are looking promising for No. 87.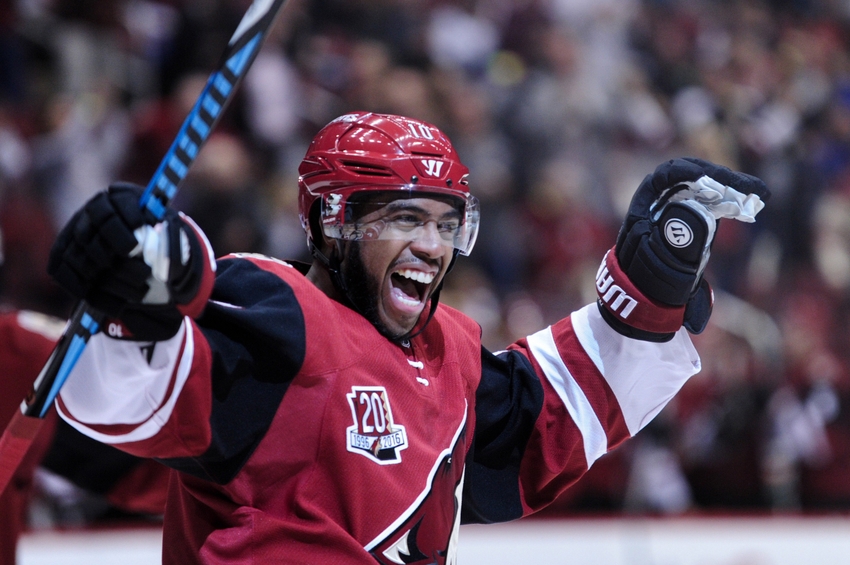 Falling: Arizona's Youth
From Connor McDavid to Auston Matthews, the NHL has seen some impressive performances from a number of young players this season. Unfortunately, most of the Arizona Coyotes' young guns haven't received the message that young players are supposed to perform well.
While the Coyotes have been busy falling to the bottom of the league, Arizona's alleged young superstars Anthony Auclair, Dylan Strome and Lawson Crouse have been silent. The trio of young players has combined for a mere two assists throughout eight games. It's not impossible for the Coyotes to turn the season around, but nothing is going to change unless these young players do.
Rising: The Montreal Canadiens Blockbuster Trade
This offseason, a little trade took place between the Montreal Canadiens and Nashville Predators. The trade saw Predators superstar Shea Weber shipped to Canada in exchange for Montreal's big personality, P.K. Subban.
When this trade first happened, it was hard to tell who got the better end of the deal. Now, almost a month into the season, it's clear the Canadiens have nothing to complain about. Weber has fit in amazingly well with Montreal. After his first nine games, the former Predator leads his new team with 10 points. Not only does he lead the Canadiens, but he leads all defensemen in the league. Weber has had one of his best offensive starts this season, and it's pretty obvious he's been a huge factor in Montreal's stellar start. The Canadiens are definitely a winner when it comes to this trade. The Predators didn't necessarily lose, but they are a point away from being the last team in the league, so. I'll just leave it at that.
Falling: The NHL All-Star Game
Earlier this week, the NHL announced it will be making some changes to the All-Star Game voting process. The league apparently wants to restrict All-Star Game privileges to "bona fide players," whatever that's supposed to mean. While an exact definition of a "bona fide player" has yet to be provided, it's pretty clear the main goal here is to keep John Scott-like players out of the All-Star Game.
If you ask me, that's garbage. John Scott was the best part of last year's game.
I can't possibly understand how the NHL can declare certain players good enough to play in the best league in the world, but not good enough to be in the All-Star Game. What's wrong with giving every player a chance? Nothing. There's nothing wrong with that. Fans want to vote for players like Scott? Let them. It's a great story, and what harm does it do?
The All-Star Game has been dropping for a while, but this rule is a new low. It'll be interesting to see what actually ends up happening with this rule.
After almost four weeks of hockey, these are your risers and fallers. Stay tuned to see what happens next week in the world of hockey.
This article originally appeared on