Las Vegas NHL team to reveal name, logo on November 22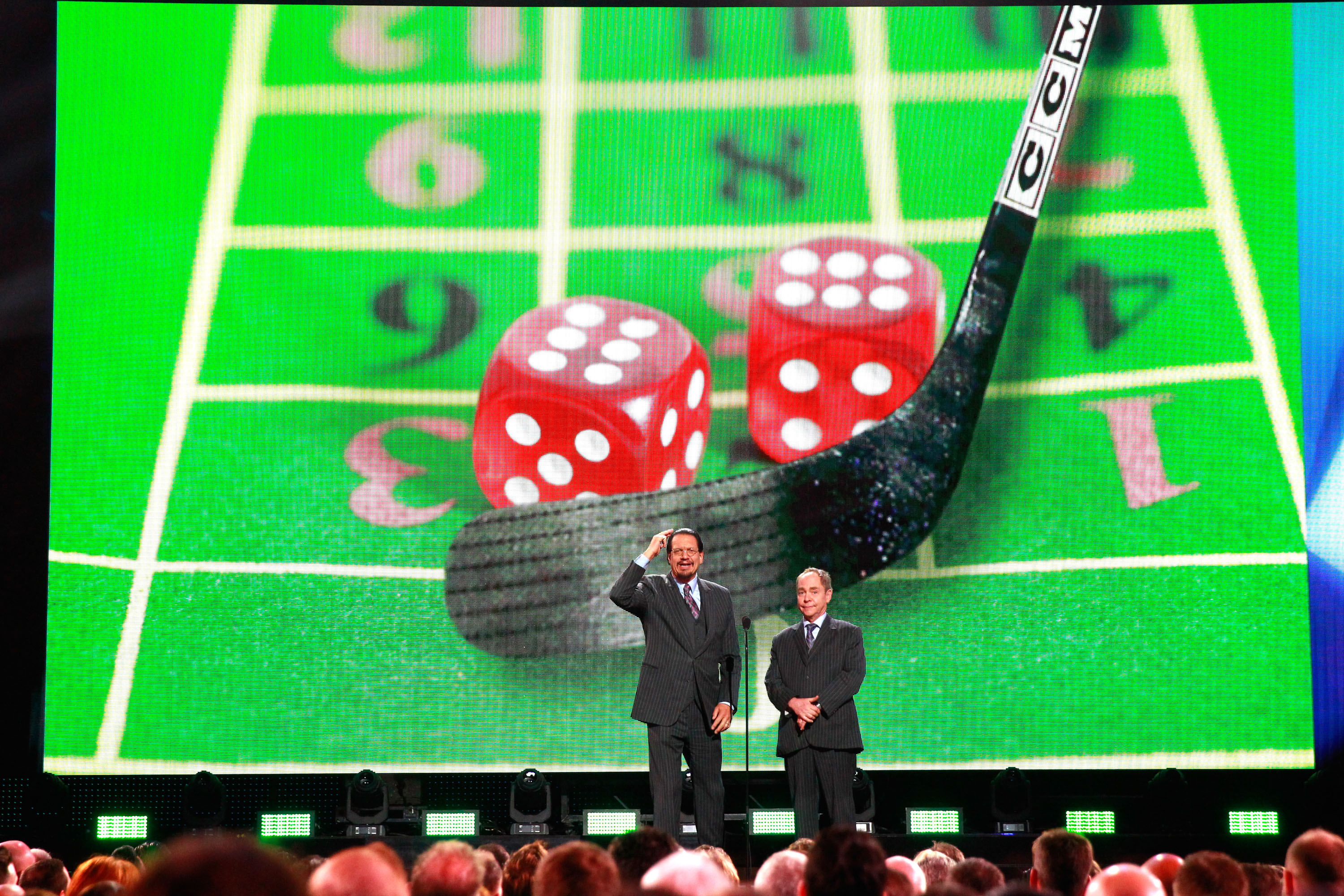 The Las Vegas expansion NHL team will reveal its logo and name on November 22. 
Ever since it was confirmed the city of Las Vegas would be getting an NHL team, fans have been speculating on what the logo and name will be. Considering the names owner Bill Foley has trademarked, it will likely include Knights. According to Steve Carp of the Las Vegas Review-Journal, fans will know the name and logo on Nov. 22 when the team reveals both.
The time is finally set for the Nov. 22 announcement of the name and logo for the Las Vegas expansion team.

The unveiling will be 5:30 p.m. at Toshiba Plaza outside of T-Mobile Arena. Team owner Bill Foley will be there to make the announcement along with commissioner Gary Bettman. Team general manager George McPhee will also participate in the event.
Vegas will not know the members of their team, however, until next offseason, as at the end of June, there will be an expansion draft. Foley and his crew will pick a player from each franchise. There will be some guidelines, though. Teams will be allowed to protect a certain number of players. They will have the option to either protect seven forwards, three defensemen, and one goalie or eight total skaters and a goalie.
The new franchise will also have to be cap compliant. Players who have no movement clauses will have to be protected unless they waive that right.
The draft has already made teams make some difficult decisions. For example, the Anaheim Ducks traded Frederik Andersen to the Toronto Maple Leafs, as they wouldn't have been able to keep both John Gibson and Andersen. Also, certain players who signed this offseason have no movement clauses to ensure they won't have to change teams again next offseason.
This article originally appeared on