Las Vegas Golden Knights, NHL's 31st Franchise Name, Logo Unveiled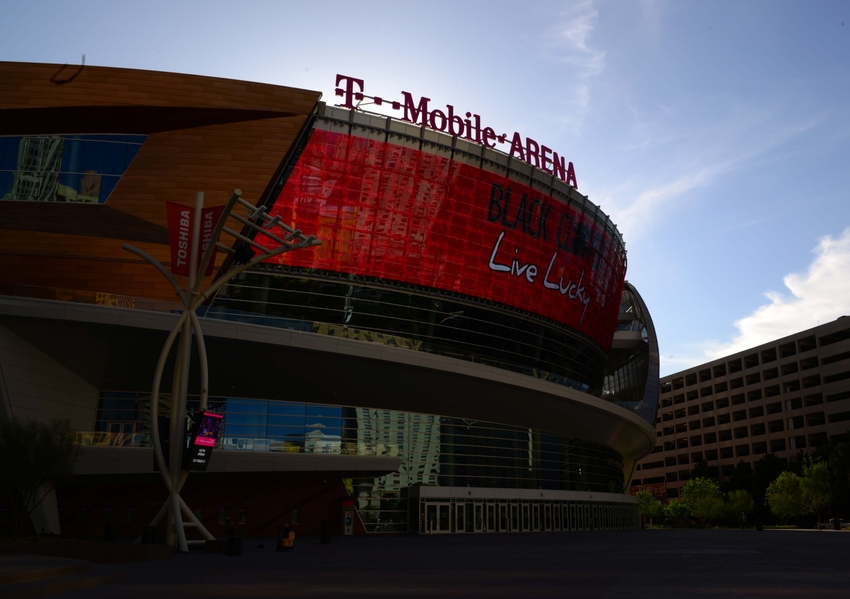 Las Vegas Golden Knights Will Begin Play in the 2017-18 Season With a Knighted Shield Logo. The NHL's 31st Franchise Announced the Team's Name and Logo at 9 p.m. In a Live Reveal on Tuesday Night. Now the Only Thing to Wait for Is the Roster and the Jersey.
Las Vegas Golden Knights will be the official name of the NHL's 31st franchise. The team made the announcement at 9 p.m. on Tuesday and also unveiled their new logo, which will be a black shield branded with a knight's helmet detailed in gold.
Now that Las Vegas has a nickname and a logo, the next big reveal will be the team's jerseys and roster in Summer 2017.
Meet The Las Vegas Golden Knights
Las Vegas' plans have been exciting hockey fans since the initial announcement. The only thing left now for fans are the final reveals, including the team roster and game jerseys.
Here's the full colour scheme for the Vegas Golden Knights: pic.twitter.com/HIBN5xZxrr

— Scott Wheeler (@scottcwheeler) November 23, 2016
The other 30 teams in the NHL must have their protection lists in by 5:00pm (est) on June 17th, 2017.  George McPhee and company will then selected one player from each club (30 players, 20 of which need to be under contract for 2017-18). The team will announce the roster players on June 21 as a result of the expansion draft set to take place a day prior on June 20th (full rules and explanations pertaining to next June's expansion draft).
The team will be playing in the newly made T-Mobile Arena and has already sold out season tickets. Fans will be flocking from across the country to see their team play the NHL's newest team in the exciting and modern arena.
The Golden Knights will be joining the Pacific Division and will be the 15th team in the Western Conference. The team will also be participating in its first NHL Entry Draft this June as it grows its franchise.
Welcome to the NHL, Las Vegas Golden Knights.
This article originally appeared on