LA Kings lose season opener in San Jose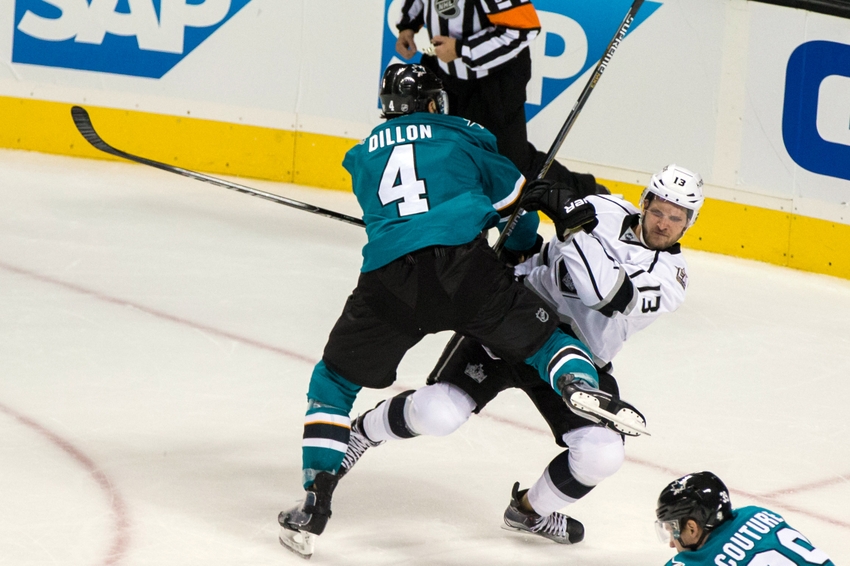 2

1
As hard as they fought, the LA Kings fell to 0-1 on opening night.
In similar fashion to the kind of matchups that usually come from San Jose meeting with Los Angeles, the Kings got the short end of the stick in their road opener.
Following a first period where each team scored, defense became the focus of the scoreless second period and beyond.
Just under a minute and a half after the drop of the puck, Tyler Toffoli drew first blood on a power play to give the Kings an early 1-0 lead.
Later in the period, San Jose's Logan Couture found the back of the net on a power play of his own to draw even.
After those two scores, the middle frame gave us a classic San Jose-Los Angeles hockey match.
Jonathan Quick allowed one goal while stopping 14 other shots.
Fellow Kings goal-tender Jeff Zatkoff got some action as well, letting one goal also go in on his watch despite blocking 15 other shot attempts.
Martin Jones continued his impressive stint in San Jose, blocking 21 of 22 shots thrown his way.
Overall, the Sharks had nine more shots on goal than the Kings did (31-22), but couldn't get more hits than Los Angeles.
San Jose also held an advantage in takeaways, proving they can get the puck whenever they deem it necessary to make a push. Los Angeles was out-played in this category by a ratio of 15-7.
Sure, the Sharks had a tremendous season last year, but usually the Kings are good at making strong statements to start the season.
A loss was probably not what they were looking for, either.
Thankfully, the Kings will get their home opener on Friday night as they host the Philadelphia Flyers to try and get back on track.
This article originally appeared on