LA Kings continue to struggle against Jets in Winnipeg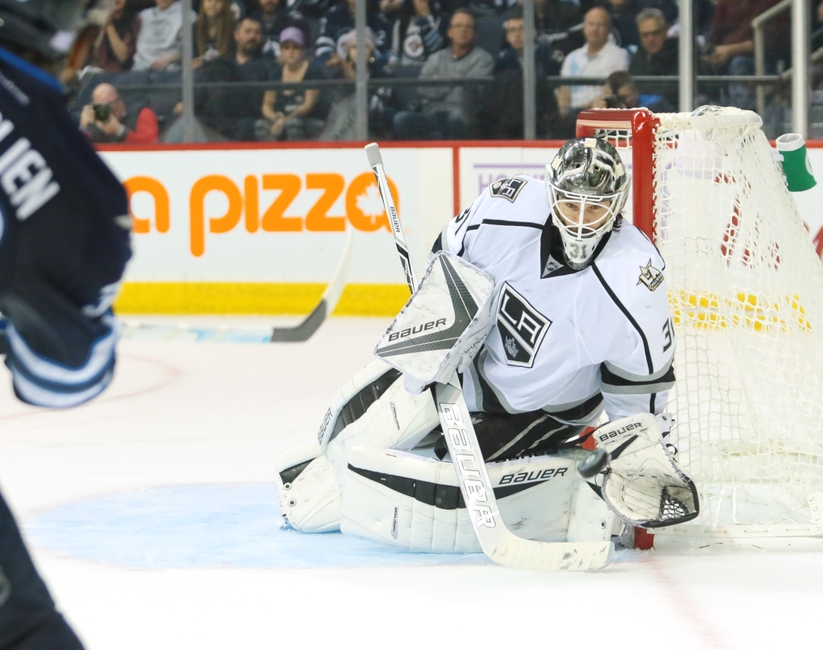 3

2
LA Kings struggles continue in a tight knit game against the Winnipeg Jets.
On Sunday night the Kings had a chance to win a game and get back on track. The LA Kings' struggles continue during the first quarter of the season. They have been struggling in all aspects of the game, from offense to defense and coaching.
Also, they have had trouble converting opportunities they have been given on power plays. In this first quarter of the season it has been difficult to determine where the LA Kings have struggled the most.
With goalie Jonathan Quick out due to injury, backup Peter Budaj did decent until recently. He has had his up and downs as well.
Jonathan Quick is now back from injury and will start Tuesday night against the Colorado Avalanche. Quick is the LA Kings' leader on defense and the difference maker they need for them to be skating on the right side of the rink.
On the other side of the rink, this team has All-Stars who have had trouble scoring early, consistently, and a lot of goals. Tommorow they face Colorado and are hoping to score an Avalanche of goals in this game.
Quick is their vocal leader and will help lead the LA Kings to a must needed win. His vocalness helps lead his teammates to the right positions to defend the counter attack on them.
In this game against the Jets their defense allowed 2 goals before the end of regulation. Also their offense matched that as well. The game went to overtime then a shootout. In the shootout is where the LA Kings miss Quick. Also their star players struggled on offense still.
Their defense seems to have been improving by allowing less goals. Allowing many goals has been one of the LA Kings struggles.
Now the goals for the LA Kings is to work on improving their offense and converting their shots into goals.
When they can accomplish this they will be unstoppable.
This article originally appeared on