Kris Letang injury update: Penguins star out against Sharks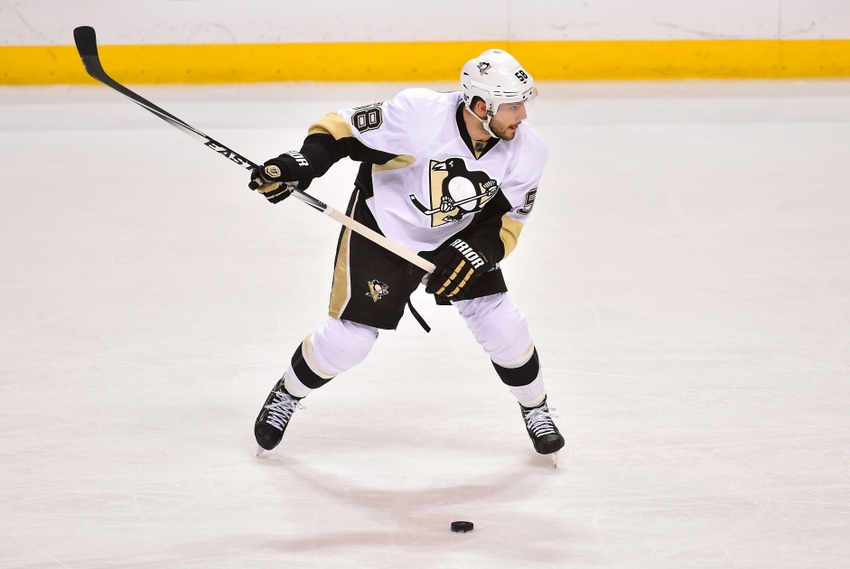 The Pittsburgh Penguins will have to take on the San Jose Sharks without their star defenseman, Kris Letang. 
Kris Letang plays an extremely important role for the Pittsburgh Penguins. He plays a ton of minutes and is by a significant margin their best defenseman. Letang plays in all situations and is arguably the team's most irreplaceable player. The Penguins will have to replace the irreplaceable Letang on Thursday, as he will not suit up against the San Jose Sharks.
Letang left Tuesday's game against the Montreal Canadiens in the third period with an upper body injury. It isn't an encouraging sign that Letang isn't able to play against San Jose. So far, Letang has led the Penguins in ice time, averaging over 26 minutes per game. Without him, Brian Dumoulin and Trevor Daley are expected to be on the first pairing. Derrick Pouliot will be on the third pairing to replace Dumoulin's usual spot.
The Sharks are at an advantage without Letang, as he's one of the best defensemen in the NHL. Combine Letang's absence with Sidney Crosby's, and the Sharks enter tonight's Stanley Cup Final rematch with a nice advantage. The Sharks will have most of their team healthy, including Joe Thornton, Brent Burns and Joe Pavelski.
Marc-Andre Fleury will be starting in net for the Penguins. The Pens will also be without Crosby and forward Connor Sheary. After winning their first two games, Pittsburgh has lost two in a row. They lost to the Colorado Avalanche in overtime followed by an embarrassing loss to the Montreal Canadiens. Despite their losing streak, they are still tied with the Washington Capitals for the division lead. They will need to get a win tonight to grab the division lead over the Caps, who play the Florida Panthers on Thursday.
More from FanSided
This article originally appeared on