Kings vs. Canucks live stream: Watch online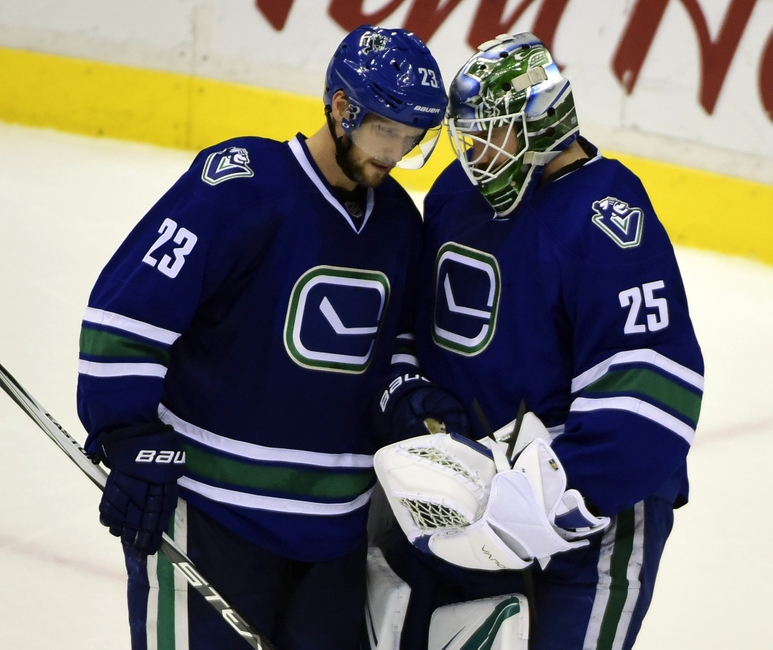 The Los Angeles Kings host the Vancouver Canucks in an important clash between Pacific Division teams. Here's how to watch the game online.
At the start of the season, many people liked the Los Angeles Kings to get to the playoffs while thinking the Vancouver Canucks would bottom out again. However, the two teams are trending in completely different directions, as the Canucks are the only NHL team that's still undefeated.
A big part of their early-season success has been their goaltending. Through four games, Ryan Miller and Jakob Markstrom have combined to allow six goals. And although Miller is a veteran, and one of the most experienced net-minders in the league, it's Markstrom who has been getting the lion's share of the work. His strong starts have convinced Canucks fans that they've found their goaltender of the future.
Meanwhile, for the Kings, their struggles have also been chalked up to their goalies. In the first game of the season, Jonathan Quick went down, and won't return for three to four months. It's unfortunate, but he has been declining recently — his playoff numbers last year left a lot to be desired.
However, he's still much better than the guys they're rolling with now in Jeff Zatkoff and Peter Budaj. While Zatkoff got pulled in the middle of a blowout loss to the Minnesota Wild, Budaj guided the Kings to their first win of the season over the Dallas Stars. As such, expect Budaj to get the call to start against Vancouver.
This game will be nationally televised on CBC, since it's the second game of a double-header on Hockey Night in Canada. If you're in the States, and you live outside of the Los Angeles area, the best way to watch the game is through NHL.TV. It requires a paid subscription, but it's a must-own for any hockey fan.
Date: Saturday, October 22
Start time: 10 p.m. ET
Location: Los Angeles, California
Stadium: Staples Center
TV Info: CBC, NHL.TV
Live Stream: NHL.TV
It'll be tough for the Kings to keep pace while Quick remains on the shelf, but handing the Canucks their first loss would go a long way towards rebuilding confidence.
More from FanSided
This article originally appeared on