Jonathan Quick tries to fight Logan Couture (Video)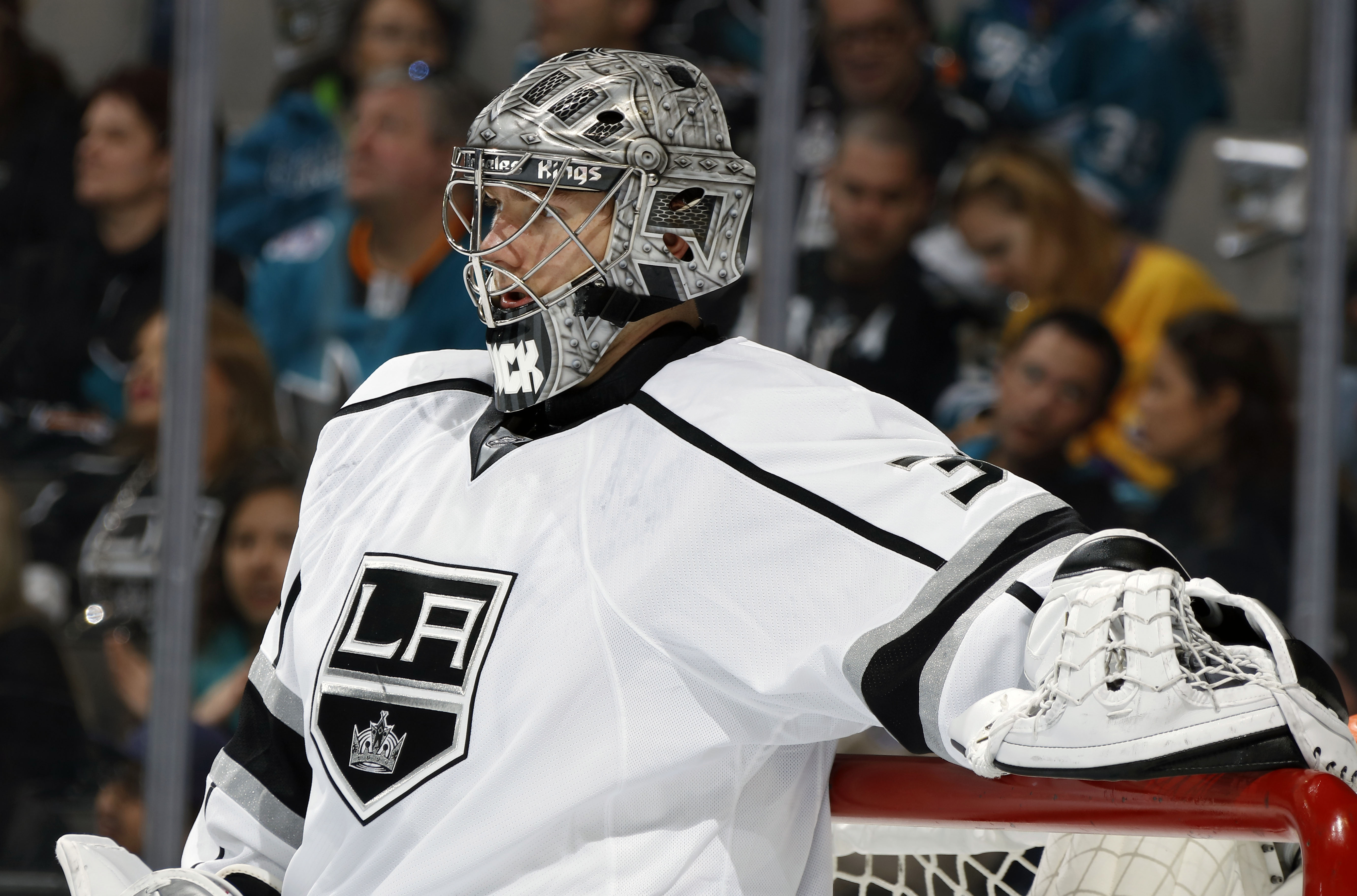 Jonathan Quick attempted to fight Logan Couture following an interesting sequence that led to a goal.
They say in hockey that players must always play to the whistle. San Jose Sharks center Logan Couture followed that rule a bit too aggressively against the Los Angeles Kings on opening night for both teams.
He shot a puck at Kings goaltender Jonathan Quick after a whistle and Quick took offense. Quick threw punches at Couture and ended up getting a two minute minor for roughing.
Jonathan Quick everyone……. pic.twitter.com/H8dzrkTrov

— BEATLA (@pepepavelski) October 13, 2016
To be fair to Couture, his shot wasn't too late. It was a second or two late at most. Plus, Couture wound up scoring on the play anyway. Initially, the referees believed the puck hit the top of the crossbar and never crossed the goal line. However, the puck did indeed go over the goal line, giving Couture the Sharks' first goal of the season.
Quick was understandably a bit angry. Goalies have no way to defend themselves against late shots, and just about anyone in that situation would be mad. However, he went a bit overboard by fighting Couture, especially since Couture seemed as confused as anyone when Quick approached him.
This is just another episode in the Kings-Sharks rivalry. The two teams legitimately hate each other, and tonight proved that. However, this is the first time Quick has tried to fight one of the Kings. While this isn't the first time Couture has angered the Kings, this isn't even the most controversial thing Couture has done this calendar year.
The passion shown between the Kings and Sharks is always enjoyable to watch. But tonight it got a bit out of hand thanks to Quick's quick temper.
This article originally appeared on