Jonathan Quick injury update: Kings star out three months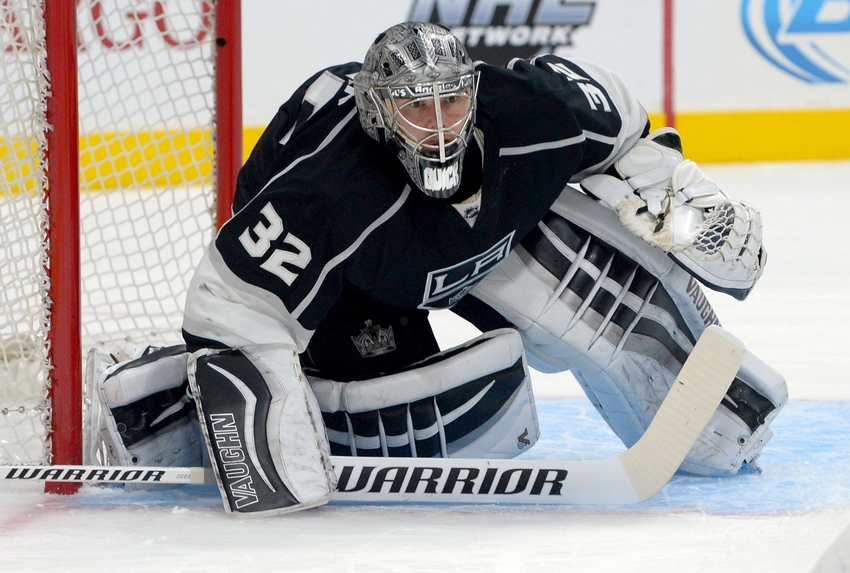 Los Angeles Kings star goaltender Jonathan Quick will miss the next three months following a nonsurgical procedure to fix a groin injury. 
The Los Angeles Kings have dearly missed goaltender Jonathan Quick. Quick's injury in the first period of their season opener against the San Jose Sharks is a huge reason why the Kings are off to an 0-3-0 start. Without him, Jeff Zatkoff has struggled mightily and they might be looking for a new goaltender. After a Tuesday procedure, Quick will be out for the next three months.
Quick opted against surgery for what is believed to be a groin injury sustained in the final 30 seconds of the first period of the Kings' season-opening game against the San Jose Sharks on Oct. 12. Lombardi said last week that Quick's injury is in the same area as the strained groin that kept him out for almost two months in 2013 and confirmed it was not a knee injury.
This could affect how the Kings view their goaltending situation. Knowing Quick is out long-term, they might be more willing to pursue a goalie in a trade. They have several options, including Winnipeg Jets goaltender Ondrej Pavelec. However, the Kings would need to get creative to add somebody, as their cap situation is quite dire.
Without Quick, the Kings might not be able to make the playoffs. They have to maintain a respectable record without him in order to have a chance at the postseason. Quick was a Vezina Trophy finalist last season and has led the Kings to two Stanley Cup titles since 2010. He injured his groin on a save in the first period against the Sharks.
Zatkoff has a .839 save percentage and has lost his first three games as a starter. He has also allowed over four goals per game. Expect the Kings to make a move soon.
More from FanSided
This article originally appeared on