Johnny Gaudreau injury update: Flames star suffers broken finger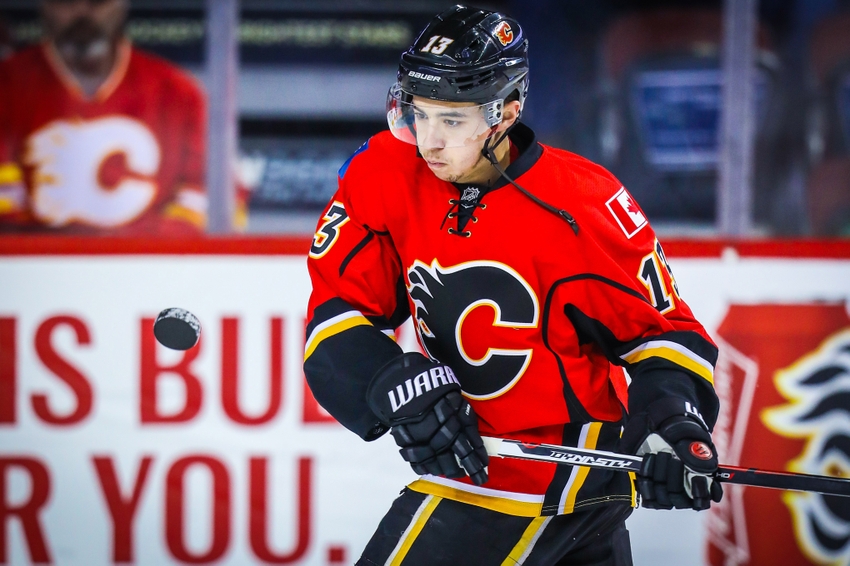 Things won't be getting better for the Calgary Flames anytime soon, as star forward Johnny Gaudreau will require surgery for a broken finger. 
The 2016-17 NHL season has been an endless nightmare for the Calgary Flames. Expecting to contend this season after trading for goaltender Brian Elliott, they currently sit in last place. What's worse, they'll be without their best forward.
Johnny Gaudreau has a broken finger, which will require surgery. He'll be out for some time.
Johnny Gaudreau. Broken finger. Will require surgery. Flames' season just getting worse.

— John Shannon (@JSportsnet) November 16, 2016
While most hockey players can return from injuries before they are fully healed, a broken finger is a different story. Players need to be able to grip their stick properly, so they can't return until they can do so. If you can't grip your stick, you're not helping anyone on your team and you'll just be a liability.
Gaudreau's recovery time depends on exactly what he broke. A broken finger means he broke some bone in his finger, much like a broken foot. Just like the foot, the finger has different bones (14 to be precise). A best case scenario likely has him at around three weeks if he broke a small bone. Since surgery is required, it's safe to say he has a complicated fracture. An uncomplicated fracture wouldn't require surgery. If Gaudreau broke a bigger bone, it could keep him out for over a month.
Without him, the Flames are in very bad shape. Gaudreau leads Calgary in goals (five), assists (six), and points (11). The Flames offense was already struggling with Johnny. Without him, they could fall even further down the standings. Gaudreau has averaged nearly a point per game since the 2014-15 season began. He recently signed a huge extension, but as long as his finger heals properly, this shouldn't be a long-term issue. This will be the first time in his NHL career Gaudreau has missed significant playing time.
More from FanSided
This article originally appeared on