Jets vs. Bruins live stream: Watch online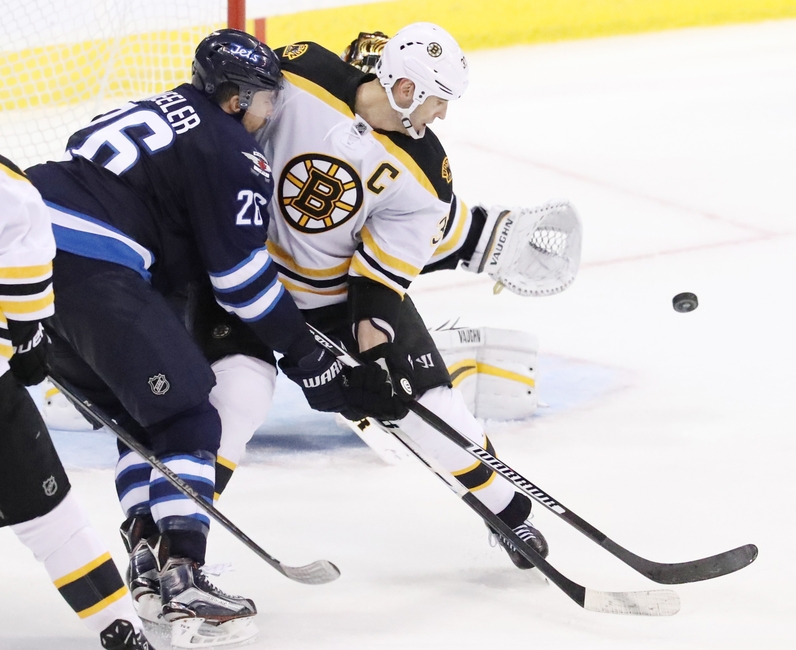 The Winnipeg Jets travel to Massachusetts to take on the Boston Bruins for a 7:00 p.m. ET faceoff on Nov. 19. Here's how you can watch this NHL game online via live stream. 
As a part of Hockey Night In Canada, the Boston Bruins (10-7-0) will square off against the Winnipeg Jets (9-8-2) on Nov. 19 starting at 7:00 p.m. ET. This game will be held at the TD Garden in Boston, Massachusetts. It will be shown on NESN and Sportsnet.
Boston enters this game following a tough 1-0 loss to the Minnesota Wild. Before that, they had won four of their last five games. They currently find themselves just outside the playoffs in the Eastern Conference. Hopefully, Boston will be getting back leading scorer David Pastrnak (10 goals) for Saturday's game. Brad Marchand leads the team in points with five goals and 11 assists for 16 points. Tuukka Rask, who has been phenomenal for the Bruins this season, will get the start in goal. Boston has a 3-3-0 record at home.
On the other side of the ice, the Jets saw their five-game point streak end against the Philadelphia Flyers on Thursday thanks to a 5-2 loss. They are currently in third place in the Central Division. Patrik Laine and Mark Scheifele have been the leaders of the Jets' offense so far. Laine leads them with 12 goals while Scheifele has 22 points. Winnipeg has a 3-4-2 record on the road this season. They have been struggling defensively this season, as neither of their goalies has emerged.
Date: Saturday, Nov. 19
Time: 7:00 p.m. ET
Location: Boston, Massachusetts
Venue: TD Garden
TV Info: NESN, Sportsnet
Live Stream: NHL.tv (subscription required), NESN, Sportsnet
Expect a great game between these two teams. If the Bruins get Pastrnak back, they should be able to pull off a win. However, the Jets have been very tough to beat as of late.
More from FanSided
This article originally appeared on