Jaromir Jagr is not the only one: Pro athletes who got job done at age 44
At age 44, the Florida Panthers' Jaromir Jagr is doing more than just reaching NHL milestones that come with longevity — such as passing Brett Hull for No. 3 on the all-time goal list. Jagr is having a solid season for the Panthers, having scored 20 goals and recorded 23 assists to lead the team with 43 points.
But Jagr is far from the only pro athlete to have been a big contributor to his team at an age when most guys are often 10 years into telling stories about how they used to do it. So here are some others who were still getting it done at age 44:
Gordie Howe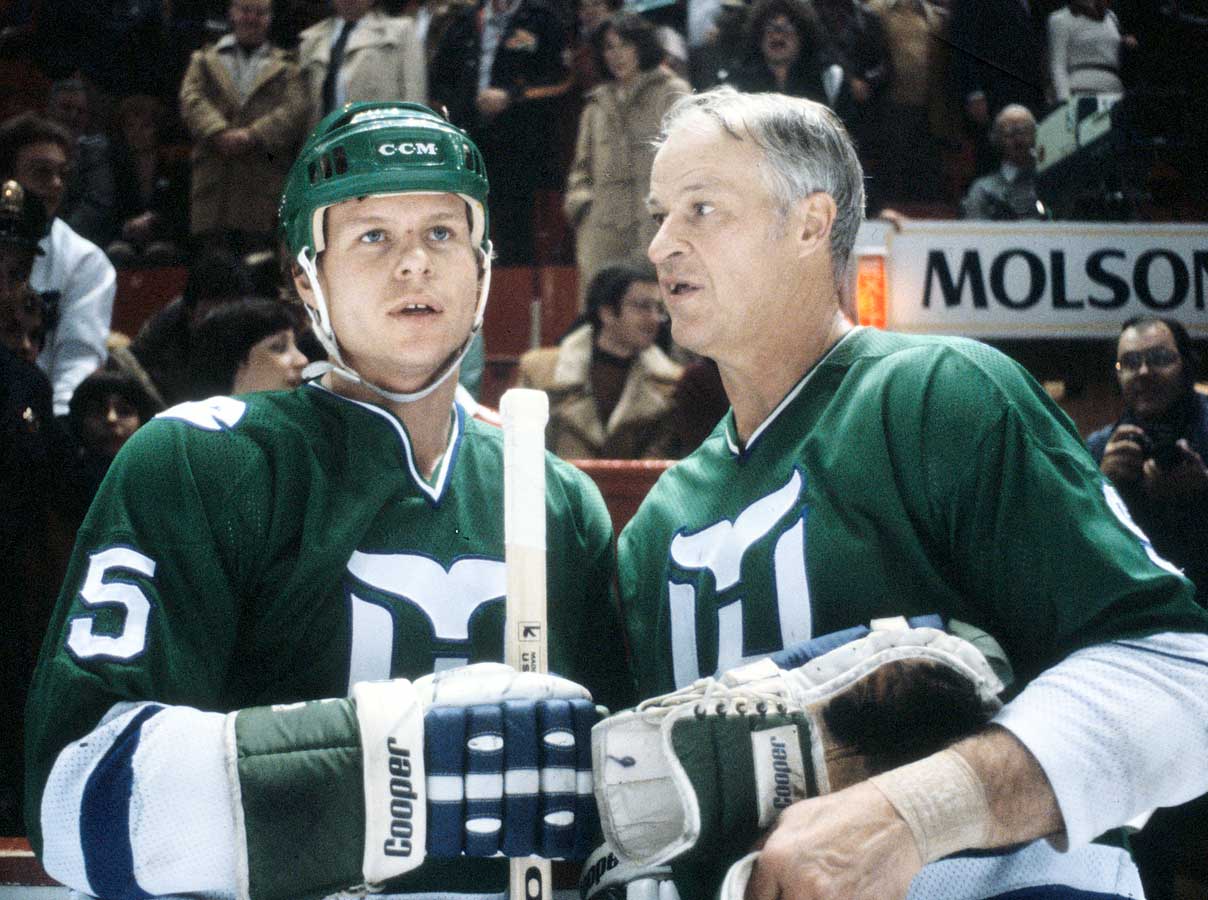 Technically, Howe didn't have a season at all when he was 44. He was retired from the NHL. However, he came back to play in the upstart WHA for the Houston Aeros at 45, totaling 31 goals and 69 assists in 70 games. Howe played six more seasons after that, finishing up with the Hartford Whalers at 51.
Jamie Moyer
For the soft-throwing pitcher, it wasn't so much what he did at 44 (14-12, 5.01 ERA) as what he did the next season at 45 — 16-7 with a 3.71 ERA for the Philadelphia Phillies in 2008. Moyer kept on pitching through the 2012 season.
Vinny Testaverde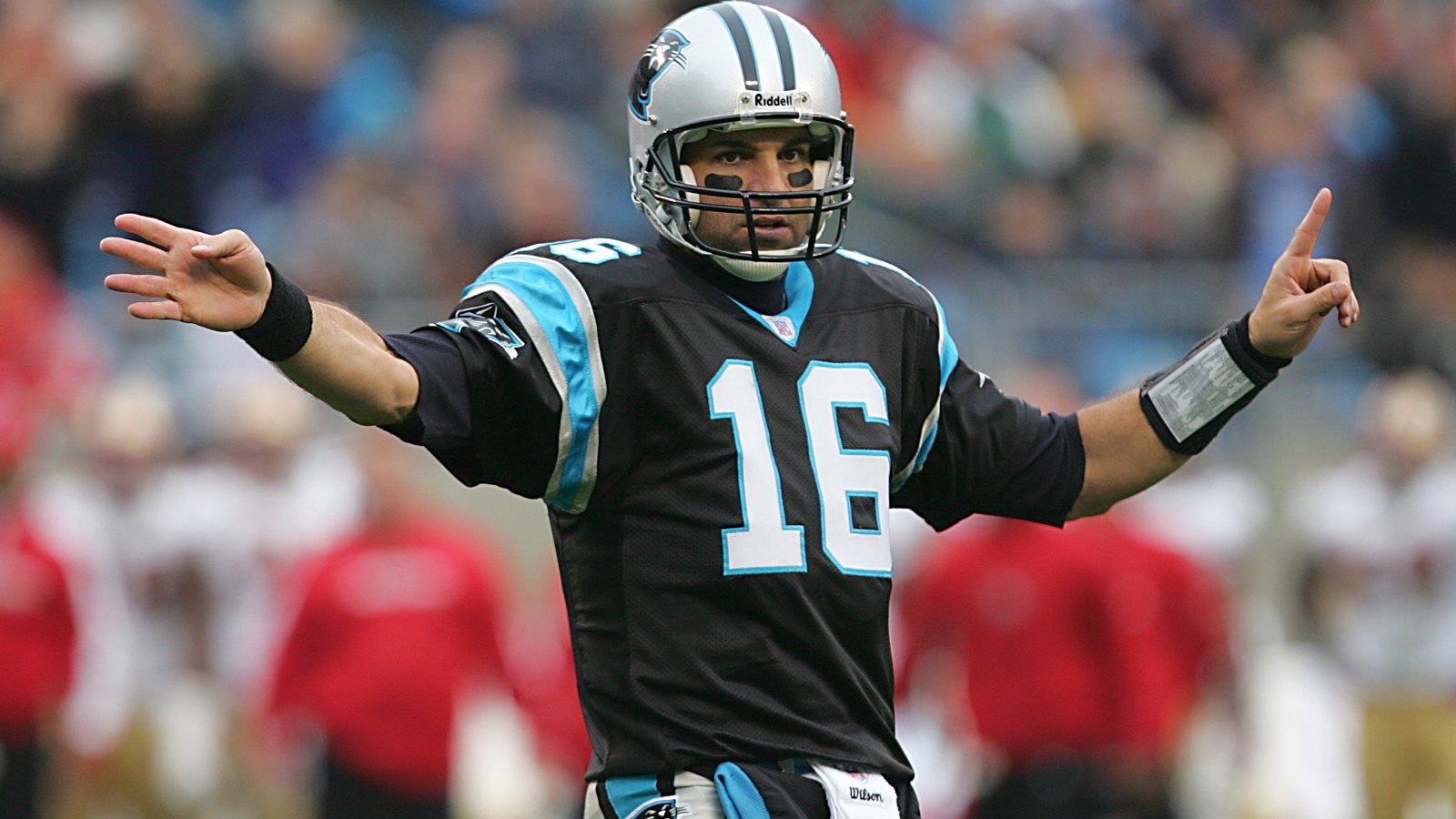 Testaverde started six games for the Carolina Panthers in 2007, and though he went just 2-4 and threw five touchdowns and six interceptions, he was a starting quarterback in the NFL at age 44.
Hoyt Wilhelm
The knuckleballer was a full-time reliever for the Chicago White Sox by the time he was 44 in 1967. And, yes, that was an era when pitching was up and hitting was down in the majors, but still — going 8-3 with a 1.31 ERA in 79 games out of the bullpen is impressive in any age and at any age. Wilhelm pitched in the majors until he was 49.
Chris Chelios
At 44, Chelios wasn't recording many goals or assists anymore, but the defenseman still had a plus-22 in plus-minus rating while playing 81 regular-season games for the Detroit Red Wings in 2005-06. Chelios retired at 48.
Phil Niekro
There's something about those knuckleballers, huh? Niekro was still a starter for the Atlanta Braves at 44. Though he went just 11-10 with a 3.97 ERA in that 1983 season, he went on to win 16 games in each of the next two seasons for the New York Mets and lasted through 1987 at age 48.
Nolan Ryan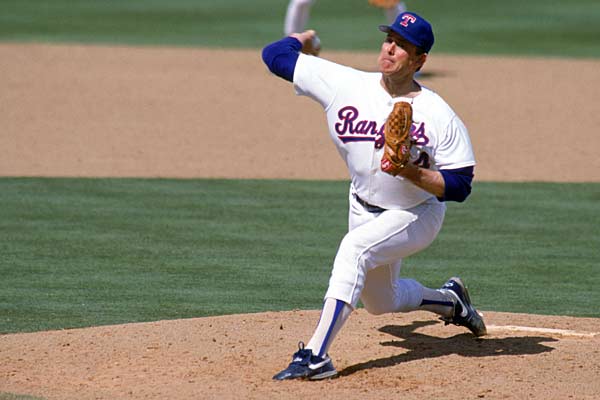 No soft tossing here. So maybe the fireballing Ryan was slowing down a bit when he was 44 in 1991? It was sure hard to tell. He struck out 201 for the Texas Rangers, posting a 12-6 record with a 2.91 ERA. Oh, he also threw a no-hitter that season. He pitched two more years for Texas.
Morten Andersen
He still hit nearly 82 percent of his field-goal attempts when he was 44, going 18 for 22 for the Minnesota Vikings in 2004. Andersen kept kicking through his age-47 season, doing even better — 25 for 28 — for the Falcons.
Julio Franco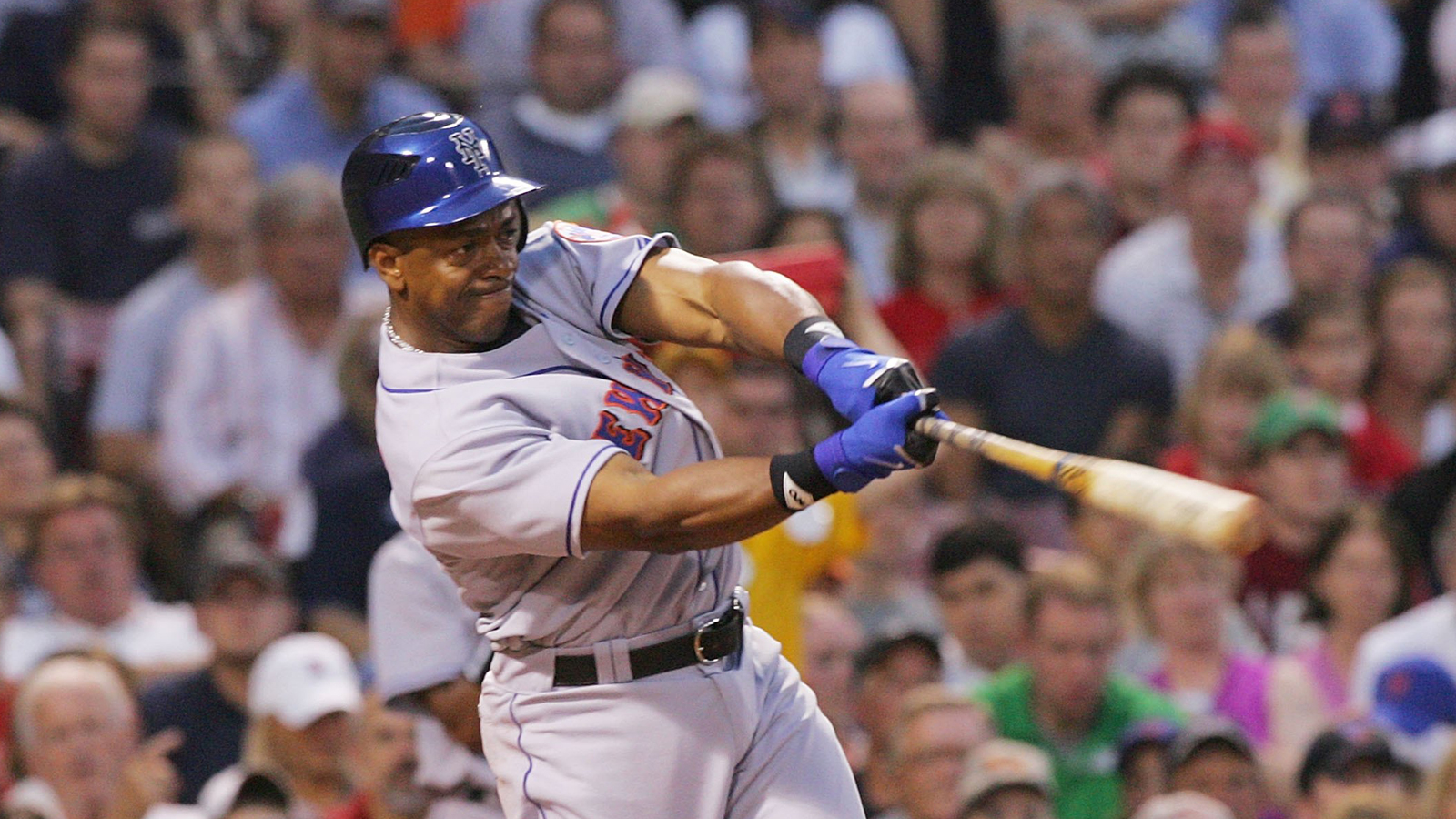 In 2003, Franco got 197 at-bats for the Braves, hitting .294 with a .372 on-base percentage in his age-44 season. With no designated hitter in the NL, Franco played 75 games at first base. He kept going through 2007.