Jack Eichel cleared to make season debut on Tuesday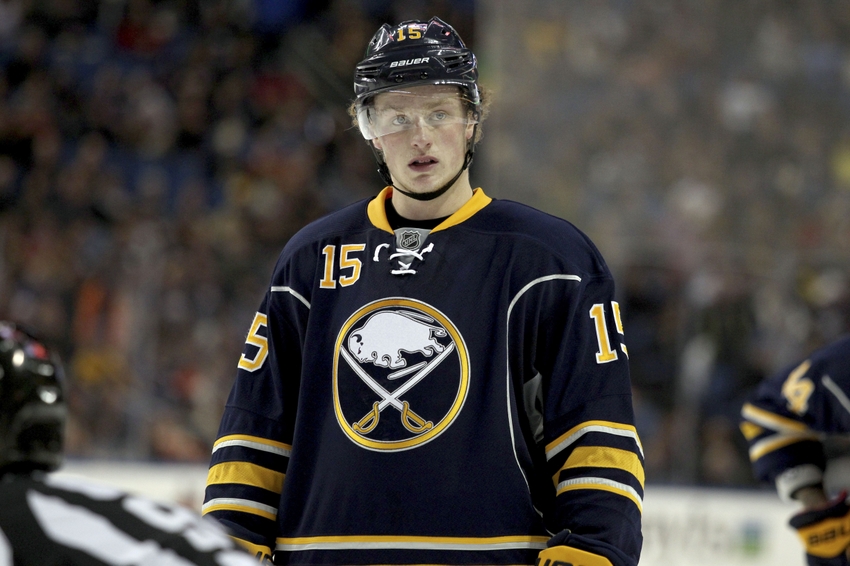 Jack Eichel will make his season debut against the Ottawa Senators on Tuesday.
The Buffalo Sabres, despite a ton of injuries, have managed to tread water so far with a 7-9-5 record, good for a .452 point percentage. They will be getting a huge boost to their lineup on Tuesday, as star center Jack Eichel will make his season debut. Buffalo is facing the Ottawa Senators on Tuesday, so getting the second overall pick of the 2015 draft back is huge.
Eichel had been out since the preseason with a high ankle sprain he suffered in practice. His return couldn't be coming at a better time. Buffalo has been terrible offensively without Eichel. Sans their star center, Buffalo has averaged a mere 1.81 goals per game. Eichel had 24 goals and 56 points last season, so his return should help revive their stagnant scoring.
Ryan O'Reilly should benefit from his return. With Eichel out, most of the pressure has fallen on the former Colorado Avalanche center. Since the Sabres don't have strong center depth outside of Eichel and O'Reilly, teams were able to hone in on stopping O'Reilly. That shouldn't happen anymore with the second overall pick back.
During the morning practice, Eichel was put on the second forward line. Flanking him will be left wing Evander Kane and right wing Sam Reinhart. Eichel's return should add some stability back to Buffalo's lineup. It's a bit surprising that Kyle Okposo won't be playing with him, but to be fair, Okposo has looked good with O'Reilly. However, don't be surprised if the Sabres' big free agent acquisition starts playing with Eichel soon. That should help to generate some more offense.
Last season, Eichel did not place in the Calder Trophy voting, though it was more due to a very strong rookie class than anything else. With Eichel back, Buffalo should improve quite quickly.
This article originally appeared on