J.T. Brown breaks fan's phone after ejection (Video)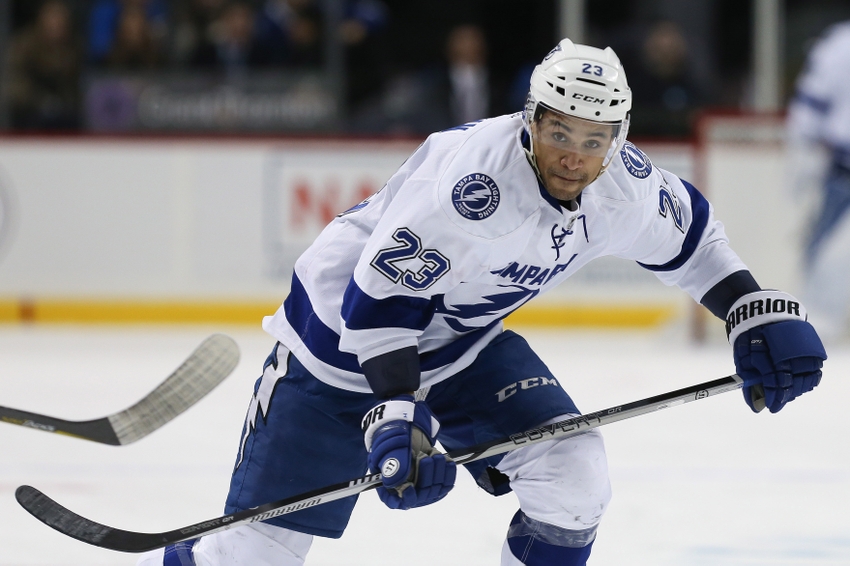 Tampa Bay Lightning forward J.T. Brown got caught on camera breaking a fan's phone after being ejected from Monday's game against the Predators. 
The NHL Department of Player Safety will not be disciplining anyone for the on-ice shenanigans that occurred on the ice during the game between the Tampa Bay Lightning and Nashville Predators on Monday Nov. 21. However, Lightning forward J.T. Brown might be in trouble after TMZ got video of him breaking a fan's phone. He did so after earning an ejection following an questionable hit on Predators defenseman Roman Josi. Teammate Ryan Ellis dealt a retaliatory hit to Brown.
This isn't a good look for Brown at all. At the very least, he should expect the NHL to take a long look at this. They have been very aggressive in the past when dealing with negative interactions between fans and players.
The fan in question is named Brendan Johansen (no relation to Preds center Ryan Johansen). While he doesn't want to press any charges against Brown, he is asking the Lightning provide him with a new cell phone since his is broken thanks to Brown. This incident occurred after Johansen heckled the Lightning forward from the stands. He proceeded to punch the fan's phone and cracked its screen pretty bad.
Expect the NHL to release a statement on this fairly soon. In the past, they've been quite swift to punish players who have had similar interactions with fans. Brown (or the Lightning) might have to replace the phone as a part of the punishment.
Monday's game got out of hand during the third period, with the teams combining for 35 total penalty minutes. Tampa Bay lost 3-1 to the Predators, ending a four game winning streak for them. But Brown might be feeling the effects of Monday's antics, whether it be in his wallet or via suspension.
This article originally appeared on