Islanders sign Cal Clutterbuck to five-year extension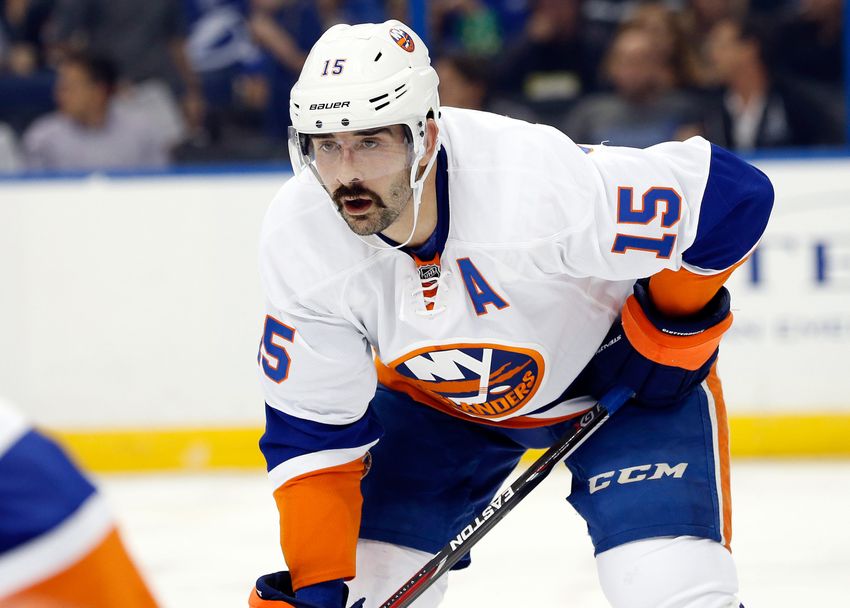 Cal Clutterbuck and the New York Islanders have agreed to a five-year extension worth $17.5 million. 
The New York Islanders have been playing much better lately. One reason for it? The improved play of forward Cal Clutterbuck. On Friday Dec. 9, the Islanders announced a five-year extension for Clutterbuck. The extension is worth $17.5 million and comes with a $3.5 million cap hit.
Clutterbuck, 29, has nine points (two goals, seven assists) in 25 games with the Islanders this season. The Welland, ON, native was named an alternate captain at the start of this season, his fourth with the Islanders and ninth in the National Hockey League.

Last season, Clutterbuck scored 15 goals with eight assists in 77 games with the Islanders. He added three points (two goals, one assist) in 11 Stanley Cup Playoff games to help the Islanders advance to the second round.
This is a bit of a confusing move for the Islanders. While Clutterbuck is a solid player and especially effective on the penalty kill, he's not the type of forward you want to give a five-year extension too. He's a fairly replaceable forward, as his 15:26 of ice time ranks fifth among Islanders forwards. Keep in mind head coach Jack Capuano typically spreads out ice time quite evenly (excluding his top line with John Tavares).
There are a lot of good things Clutterbuck brings to the table. He's very physical and he has a solid reputation for being a great guy in the locker room. Clutterbuck is a fan favorite, as Islanders fans have seen him grow from a fourth line forward to one of the most important players on the team. However, that says more about his teammates than him. Also, though he's a defensive specialist, his shot attempt differential stats aren't encouraging.
This could wind up burning the Islanders. With New York having to give John Tavares a huge pay raise after the 2017-18 season, they need as much cap space as possible. Giving out $3.5 million a year to Clutterbuck might hurt their chances of re-signing Tavares.
This article originally appeared on