Islanders at Rangers Live Stream: Watch NHL Online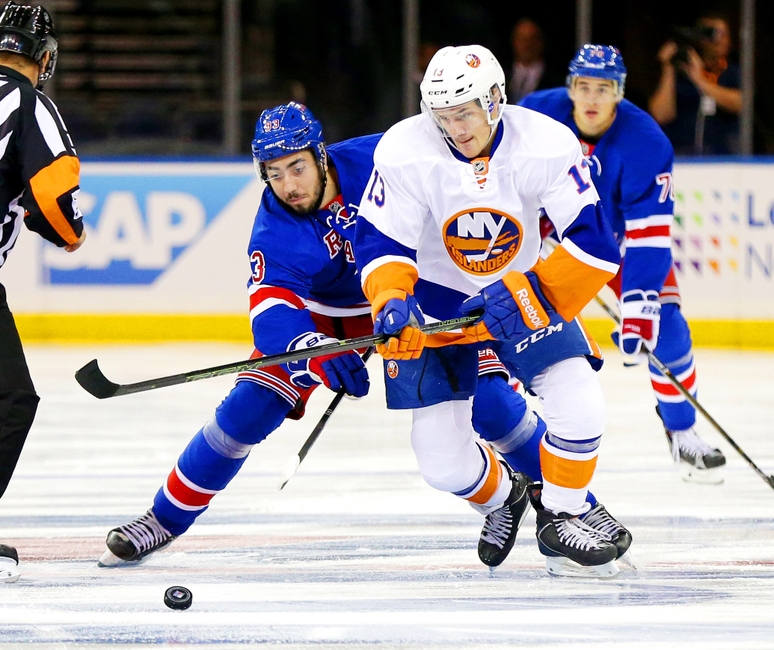 The New York Islanders and New York Rangers will be starting their seasons off against each other on Thursday night. Here's all the info you'll need to watch.
It will be an exciting start to the season for the New York Islanders and New York Rangers, as there are few better ways to start the season. Last season, the Islanders were able to reach the second round of the Stanley Cup Playoffs for the first time since 1993. For the Rangers, their playoff run came to an end against the Pittsburgh Penguins in the first round.
Both teams have been playoff teams the past few seasons, and they will both have that goal once again this season. The Rangers have had some more success in the playoffs than the Islanders, but their window might be closed after a few deep runs in the postseason.
This offseason, the Islanders had a major shakeup to their core of players. The loss of Kyle Okposo, Frans Nielsen, and Matt Martin will certainly be noticeable, but the Islanders believe in who they have replaced those players with.
It will be a fun way to start the season for New York hockey fans on Thursday, and here is all the information you'll need to enjoy the game.
Date: October 13th, 2016
Start time: 7:00pm EST
Location: New York City
Stadium: Madison Square Garden
TV Info: MSG
Live Stream: MSG Go App
This game will present both teams with a good chance to set the tone for their seasons. There are question marks for both sides heading into the season, and the opener will be an opportunity to answer them.
More from Empire Writes Back
This article originally appeared on