Is Sweden's OT winner at World Championships a Kentucky Derby omen?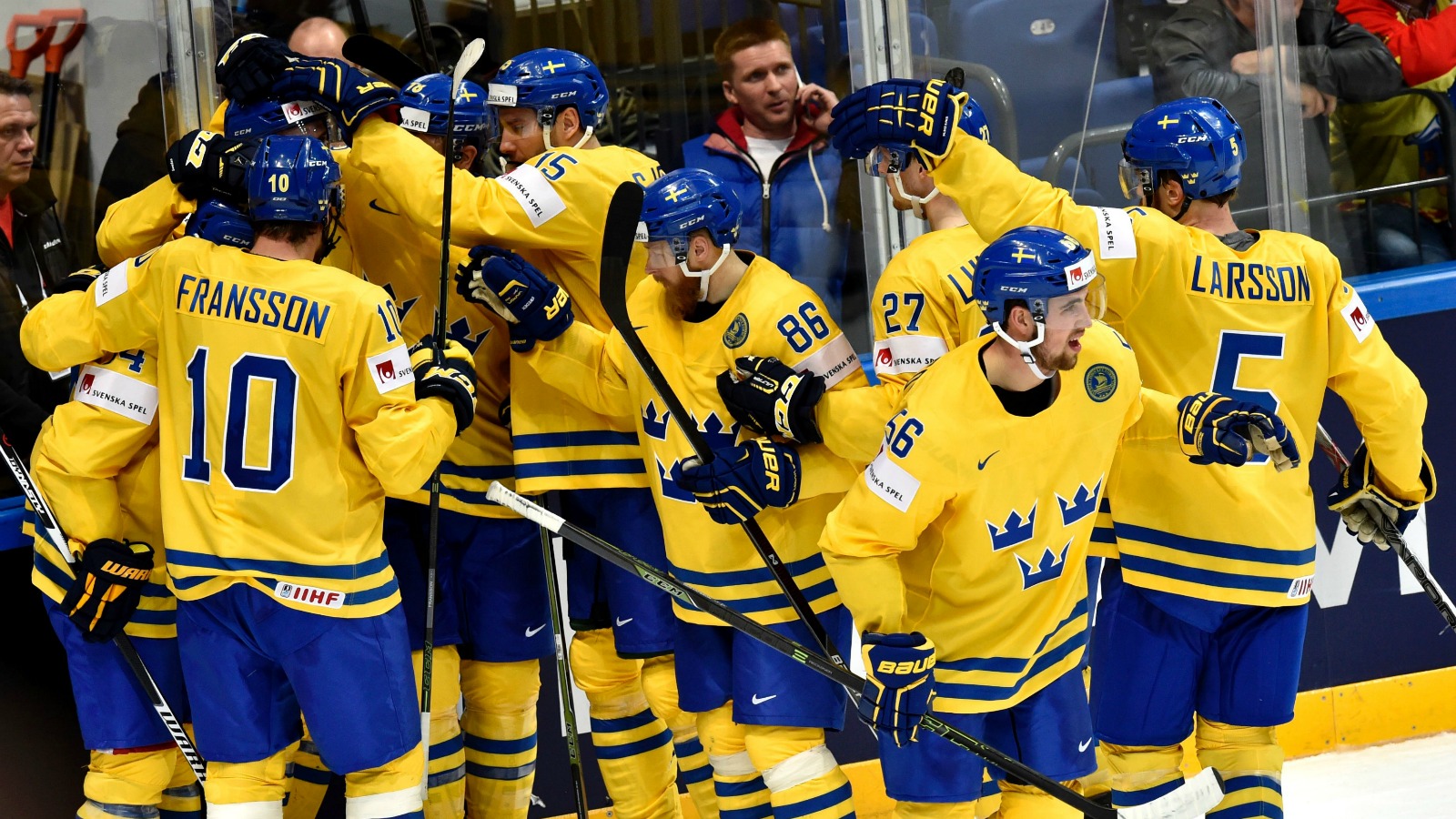 One day before Nyquist takes to Churchill Downs as the favorite in the Kentucky Derby, Detroit Red Wings forward Gustav Nyquist scored an overtime goal for Sweden Friday in the opening game of the IIHF World Championships.
Nyquist's game-winner against Latvia came 4:06 into the extra period at a pool play matchup in St. Petersburg, Russia. The goal came on an assist from Columbus Blue Jackets center Alexander Wennberg (at the 1:37 mark below):
Though Nyquist had a disappointing NHL season by his standards, with 17 goals this season, down from 27 last season and 28 the year before, the 26-year-old has generally fared well in international play. He scored four times at the 2014 world championships, helping Sweden to a bronze medal finish.
He's also been the talk of the thoroughbred racing circuit of late, as Nyquist, the horse, had stormed to an unbeaten start in his racing career and is a 3-1, morning-line favorite in Saturday's Run for the Roses. Previously, Nyquist expressed interest in attending the Derby in person, but his world championship schedule will keep him busy until at least May 17.
Should Sweden advance out of the preliminary round, it would play in a quarterfinal game on May 19, with the semifinals and finals to follow on May 21 and 22, respectively. The Preakness Stakes will be held at Pimlico on May 21, so an appearance by Nyquist, the hockey player, seems unlikely. However, he could potentially be in attendance for the Belmont Stakes on June 11.
The only question, then, will be whether a Triple Crown is still in play for his equine namesake.