In Defense of Steve Ott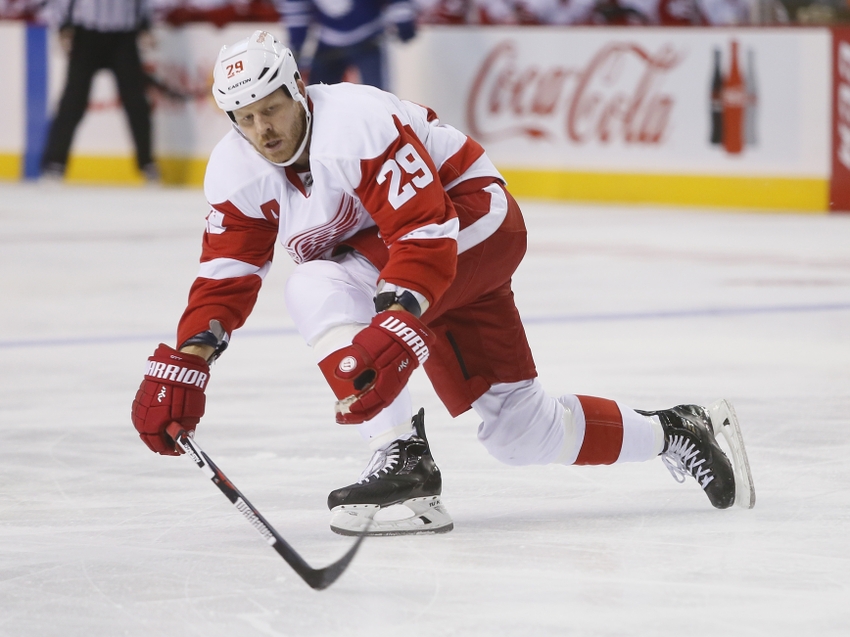 Without a doubt, one of the most unpopular moves in the Red Wings organization this offseason was signing long-time Dallas center, Steve Ott.
At 34 years of age, Ott is the oldest active skater on the team not named Henrik Zetterberg. Ott will play his 15th NHL season for the Wings and, by all accounts, will do so passionately, but passion alone does not make him popular with Red Wings fans.
For starters, Ott is an old player on an already not-young team. It's easy to look at his spot as third-line center and wish we had a young player getting some experience. His first appearance was not spectacular, but it also wasn't terrible, and Mickey Redmond sure seemed to enjoy him. Even still, filling a gap with a young player and having him earn the spot means (re-)building towards the future. Bringing in older players feels more like temporarily bandaging those gaps.
Much more of a defensive center, Ott is not going to net a lot of goals for Detroit. Instead, he will be a physical force: expect many hits and minutes in the penalty box. In just one game, we've already seen his willingness to step up if an opposing player gets chippy with a fellow Red Wing. The so-called "O-M-G" line of Ott, Drew Miller, and Luke Glendening has echoes, however faint, of Darren McCarty, Kirk Maltby, and Kris Draper in the late 90s/early 00s. Although I find it sacrilegious to invoke the name of Grind Line, there is no doubting our new third line will be physical and fun to watch.
The key to filling the third-line center position is that it's temporary. The Red Wings have Steve Ott on a small contract–both in cost ($800,000) and in years (1 season). And Jeff Blashill has already demonstrated that he is not committed to just one system this season. Blashill scratched Ott for the much younger and much quicker Andreas Athanasiou in the second game. Athanasiou will likely be an NHL center for years to come (hopefully with the Wings), so seeing him get minutes is excellent. Also popular with the fans, this is certainly the right move for Blashill. With Steve Ott in the locker room, though, the team gets a leader with years of experience.
Can I wholeheartedly defend the decision to bring in Steve Ott? Not really, since the future of the organization depends on getting ice time for younger players. But his presence on the team does not hurt. Calling Ott is a horrible waste of cap space is just hyperbolic and cynical. He's a totally capable center who brings a good level of intensity to the lines. In the first game against Tampa Bay, he came to the defense of his new teammates on more than one occasion. I look forward to seeing more of that in the future.
This article originally appeared on