How Will Boston Bruins Do Without Zdeno Chara?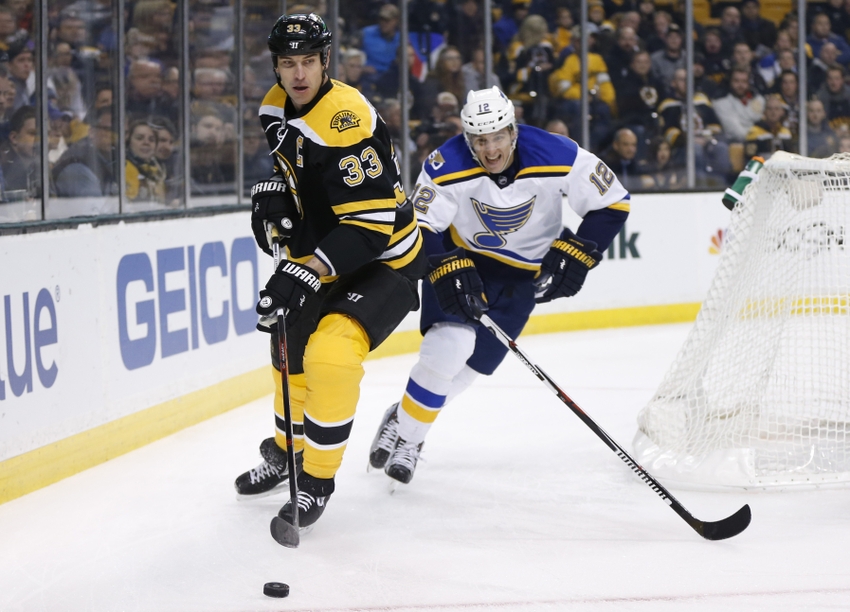 The Boston Bruins seemed to fold in on themselves once Bruins captain Zdeno Chara got injured early in the second period during Tuesday's game against the St. Louis Blues at the TD Garden.
At the start of this season, some Boston Bruins fans and many of the media questioned the relevance of the B's current captain, Zdeno Chara. The 39-year old captain was seen by many as an anchor that was dragging down the team.
As the Boston Bruins approach their 20th game of the season, people start to realize that Chara was an anchor for the Bruins.  But Chara's anchor was there to help steady his team rather than drag it down. In 19 games so far, Chara leads the team with a +12 rating. He's also put up six points (one goal) for Boston. He currently tied with Torey Krug for most points put in by a Bruins defenseman this  year.
The Bruins already know what kind of player they've lost.  Once Chara went down in the second period, the Bruins failed to find their identity on the ice.  The Black and Gold gave up three goals in the second period, and allowed fourteen shots on goal in the second period (equally the shots they allowed in the other two periods). By the times the Bruins had regrouped and stabilized their lines, the damage had been done.
"Hopefully it's very temporary and he'll be back in short order. But if he's not we need guys to pick up the slack and move forward." —
David Backes
, on Bruins captain Zdeno Chara's injury.
"We've got to be smarter when we're down a man like that, especially a big part of the team like [Chara] is," said David Backes. "Hopefully it's very temporary and he'll be back in short order, but if not, we've got to have different guys pick up the slack and move forward. He's obviously an awesome player, but we're going to have injuries to guys and we need to spread the wealth and all shoulder a little bit more load, and find ways to win games."
Torey Krug and Brandon Carlo both seemed lost in the early part of the second period when the Bruins couldn't find a way to stop the bleeding.  Torey Krug ended up a -3 for the night.  Carlo was a -2.
There are people who have wanted Chara gone. Now they see what the team can look like without him. The Bruins will have to regroup. John-Michael Liles has moved up to pair with Carlo, and hopefully the veteran blueliner can help stabilize the situation for the B's current top defensive pair.
"I just think that in the second period, with five D's, we got caught in our own end at times for long periods of time, and then we had some guys that were out there tired, and some of those guys were obviously D's," said Claude Julien.
"So it cost us a few goals there, and I think that's where there was a big difference in the game, because overall I thought our first period was good. I thought our third period we did a lot of good things, and again, it's probably you wish you had better finish on those opportunities. So I'm not going to criticize the effort. I think overall, we competed against a pretty good hockey club, but at the end of the day, we needed to find that extra goal or those extra couple of goals.
"Some of those guys on the back end, I thought, did a great job of being challenged at playing more. Joe Morrow was one of those guys, and Brandon Carlo had to step up there, and that's the first time he's played without his partner. It just goes to show how important Zee [Zdeno Chara] is to our hockey club, and to Brandon."
The Bruins will be without Chara for at least the next two games. The Bruins office have informed the fans and the media that an update will be released once the Bruins come home from their upcoming game against the Ottawa Senators
This article originally appeared on