How to Watch Detroit Red Wings vs. New York Rangers 2016: Live Stream, TV Info & Game Odds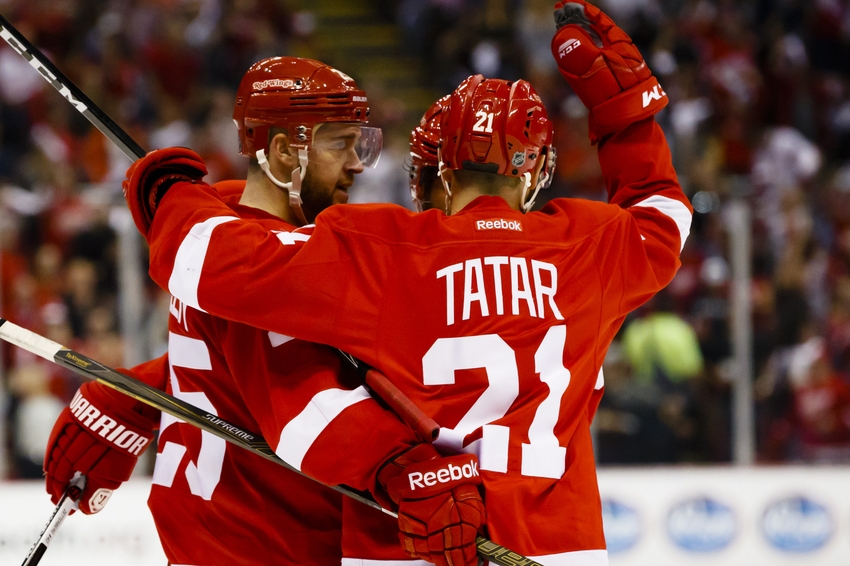 The Detroit Red Wings take on the New York Rangers tonight from Madison Square Garden.
The Detroit Red Wings will look to build on their best performance of the year when they head to New York to face the Rangers in a prime time national TV match-up this evening.
To say goalie Jimmy Howard will be extra pumped for this game is a clear understatement. The Ogdensburg, New York native will get his first start in net tonight for Detroit and it has him feeling like a little kid again.
According to a Freep report, this will be the  Detroit Red Wings only appearance of the season at Madison Square Garden, unless these two somehow meet up in the postseason. Hopefully play at MSG will bring out the best in Jimmy Howard, who has said other than playing at Joe Louis Arena, there's no rink loves more than the Garden.
"It stems from my childhood," Howard said. "Growing up in New York, being a huge Rangers fan, huge Mike Richter fan — I just love playing here."
Coach Jeff Blashill wasn't sure when he was going to give Howard his first start of the 2016 season. However, knowing Howard's back round, Blashill decided that tonight would be best.
"I think there's multiple things that factor into it," Blashill said. "Sometimes opponents can factor into it, sometimes the success that a goalie has had factors into it. Sometimes it's the way the schedule sets up. "Certainly, Jimmy likes playing here, has had success here. That's a factor, but it's not the deciding factor. We felt this was the right move tonight."
Blashill would not confirm (or deny for that matter) if he was going to stick to his lineup from Monday that did so well. If he does, it would mean that forward Steve Ott and defenseman Ryan Sproul would not be in dressing for tonight's game vs. the Rangers.
It seems every time these two teams meet, the games are tight and down to the wire.
In the past six meetings, each game between the Rangers and Red Wings has been decided by one goal. Four of those games needed overtime to decide the outcome. This one should be no different!
Las Vegas odds makers have the Rangers listed as a -160 favorite, with the over/under number set at 5.5 total goals. Tonight's game will be aired nationally on NBC Sports Network – so if you live in Motown, remember, this game wont be on FOX Sports Network.
The game is also available for live stream trough NBC Sports.com/live. Game time is scheduled for 8 pm. ET.
More from Octopus Thrower
This article originally appeared on