Enraged Henrik Lundqvist flips goal to force stoppage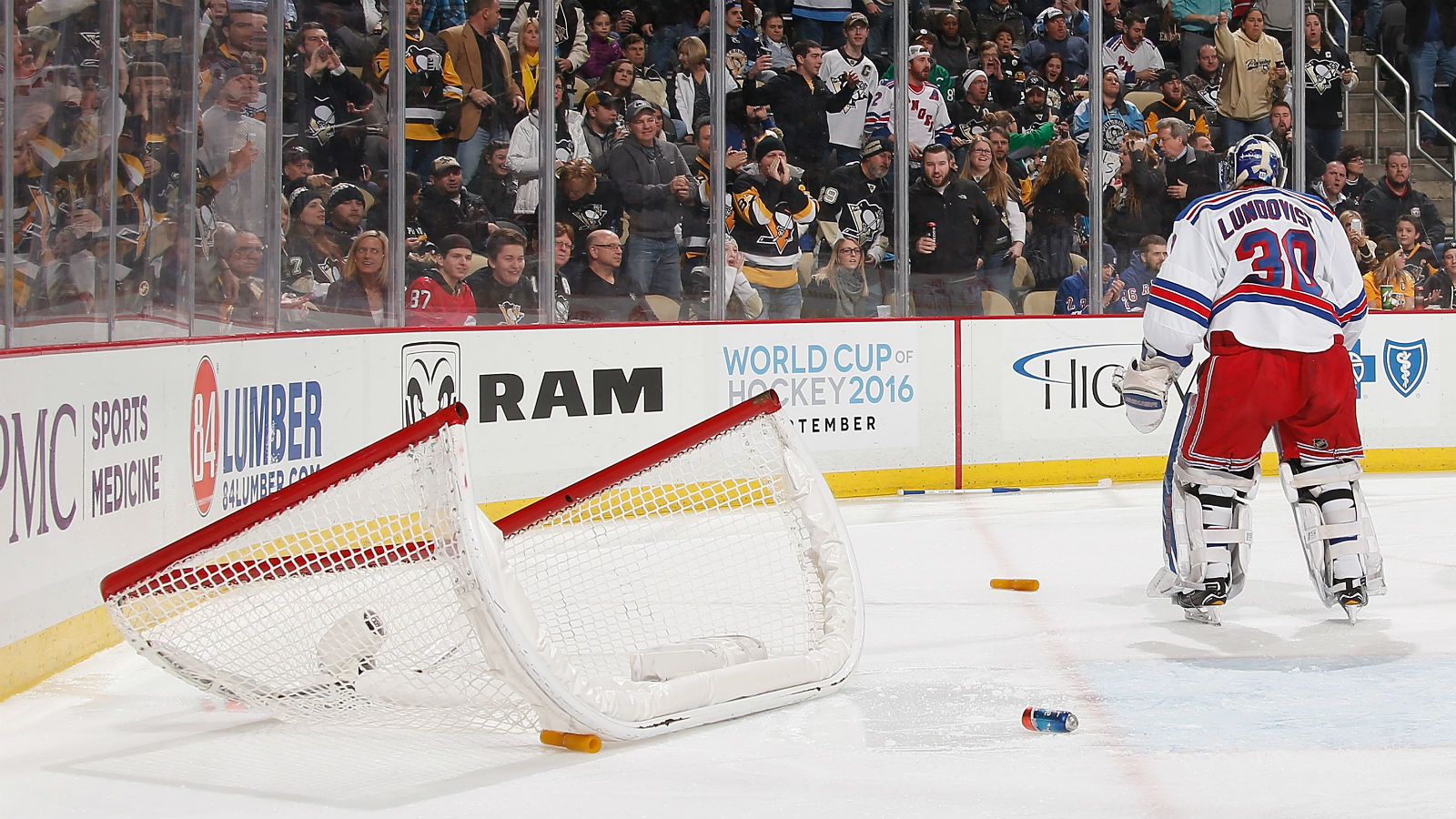 Henrik Lundqvist didn't play the third period of the Rangers' loss to the Penguins Thursday night after suffering neck spasms, according to coach Alain Vigneault, triggered by a collision with teammate Ryan McDonagh. Lundqvist lost his stick in the fray, and when the Penguins came back down the ice he pushed the net off its moorings, which cost the Rangers a delay of game penalty.
Vigneault explained that he thinks Lundqvist was trying to tell the referees he was injured, but admitted that even Rangers coaches couldn't tell.
Via NHL.com:
Pittsburgh goaltender Marc-Andre Fleury ripped Lundqvist for how he handled the situation.
Via the Pittsburgh Post-Gazette: