Harvard grad Killorn seeks Stanley Cup degree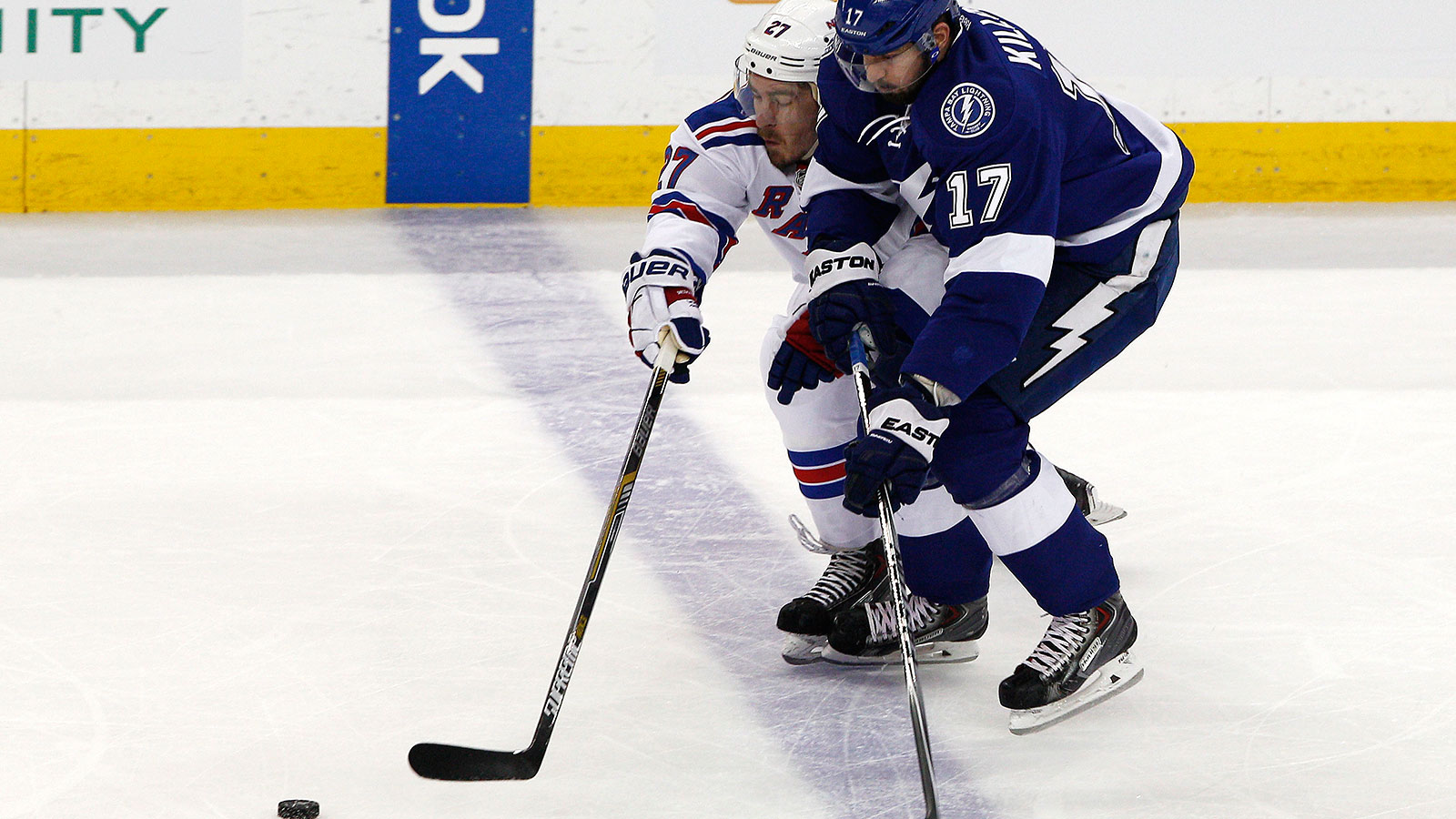 Most mothers of NHL players would highlight draft day or the first NHL game as moments in which they were most proud of their son. That's all a little different for Harvard graduate Alex Killorn's mother, Cindy.
"I think she's still happier that I'm a Harvard graduate than I'm playing in the NHL, to be honest," Killorn told The Tampa Tribune.
Cindy Killorn, a former college professor with a master's in education, encouraged all of her children to seek higher education, The Tampa Tribune said. Killorn's sisters also pursued difficult college degree, and his older sister is a third-year medical student while his younger sister earned a business degree and works at an accounting firm, according to The Tampa Tribune.
Right now, it seems Killorn is more interested in seeking a Stanley Cup than another degree, and he is excelling in the NHL just as much as he excelled in the classroom. Killorn ranks in the top 10 in the playoffs in goals (6), assists (8) and points (14). Even his mother has put her educationally oriented focus to the side for now.
"In the moment right now, I'm caught up in the playoffs," Cindy Killorn told The Tampa Tribune. "You can't help but be so proud of all of [the Killorn children] and so excited for them. It's just unreal that they're so young and they've come so far. But in the long run, when all is said and done, I'm happy that he went to Harvard, got a degree. When you see them get hurt, I'm not as worried about it. Because I think he sort of has a safety net to fall back on."
(h/t The Tampa Tribune)
Photo credit: Reinhold Matay-USA TODAY Sports