Halloween Costumes 2016: Detroit Red Wings, NHL Hockey Halloween Ideas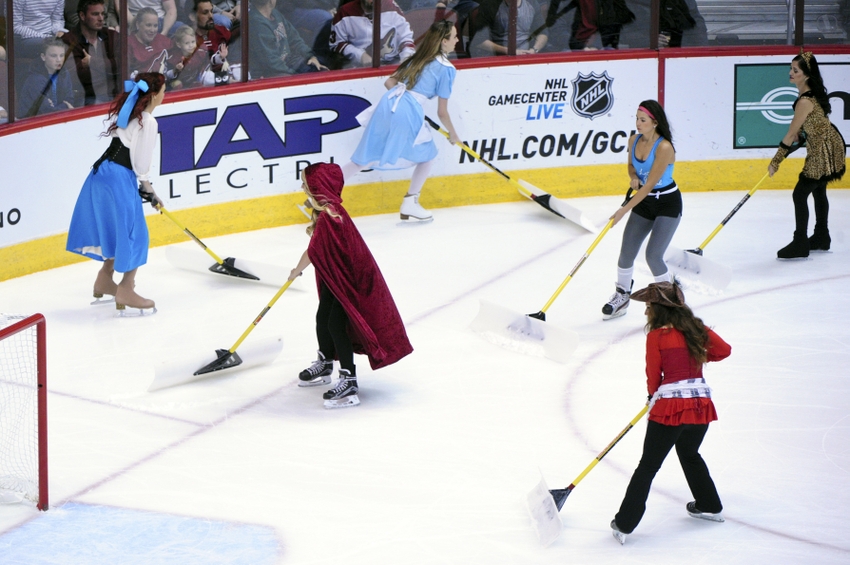 The start of the new NHL season always begins in October, and we can't go through the month without mentioning Halloween or Halloween costume ideas can we?
It's fall once again. The leaves are changing, cooler nights are coming, the NHL season is back and of course Halloween is on the horizon. Right now, Halloween costume ideas are all the rage, however, you don't have to be a kid to enjoy dressing up – you may be a professional hockey player!
Last year, many NHL stars got into the Halloween spirit early and often, including the captain of the Washington Capitals, Alexander Ovechkin. Ovechkin was one of many NHL stars last year to show off his inner Halloween side by posting on Instagram.
It looks like the Caps star could double as Batman if he ever needed some side work!
The Detroit Red Wings have a page dedicated to Halloween items, including pumpkin carving templates, Halloween bobbleheads, face paint and player jerseys.
The most popular players fans like to dress up as for parties are Henrik Zetterberg, Dylan Larkin and Steve Yzerman. Yes, Stevie Y still holds clout in Hockeytown after all these years, even on Halloween.
The Red Wings have an annual Halloween costume ball and in looking at the costumes from the past two years, they seem to enjoy it!  From Johan Franzén and his wife scaring everyone, to Tomas Tatar as Hugh Hefner, you never know what these guys will do.
This year's event may be the best yet.
So what costumes, besides just throwing on a jersey, could make this Halloween fun and creative for hockey fans? Here are a few worth mulling over.
Peter Puck — Who doesn't love Peter Puck? The puck with a serious hockey IQ appeared on both NBC's Hockey Game of the Week and CBC's Hockey Night in Canada during the 1970's. The little guy with the big smile was known for explaining ice hockey rules, equipment and the sport's history to the home viewing audience. Fans under 30 may not remember Peter Puck, however, he would make a great Halloween costume, especially for kids under 12.
The Hanson Brothers — One costume that never gets old when it comes to Halloween and hockey crossing paths is dressing like one of the Hanson brothers from the movie "Slapshot." If you have never seen the movie, you have to ASAP! This is one of the all-time great hockey comedies ever made.
The Stanley Cup — Okay, this one is genius! All you need is some cardboard and aluminum foil and do your best to shine! This costume is very popular every year for hockey fans everywhere, however, it is of course more popular in the city that actually is the current champ.
Wing Nut — The Wing Nut is a classic here in Motown – and it makes an easy costume. All you do is put the famous Wing Nut on your head and you are done! If you aren't familiar with the Wing Nut, you can click here to check it out.
No matter who or what you decide to be this Halloween, be safe and have a Happy Halloween!
This article originally appeared on