Halloween 2016: Who are the 5 scariest players in the NHL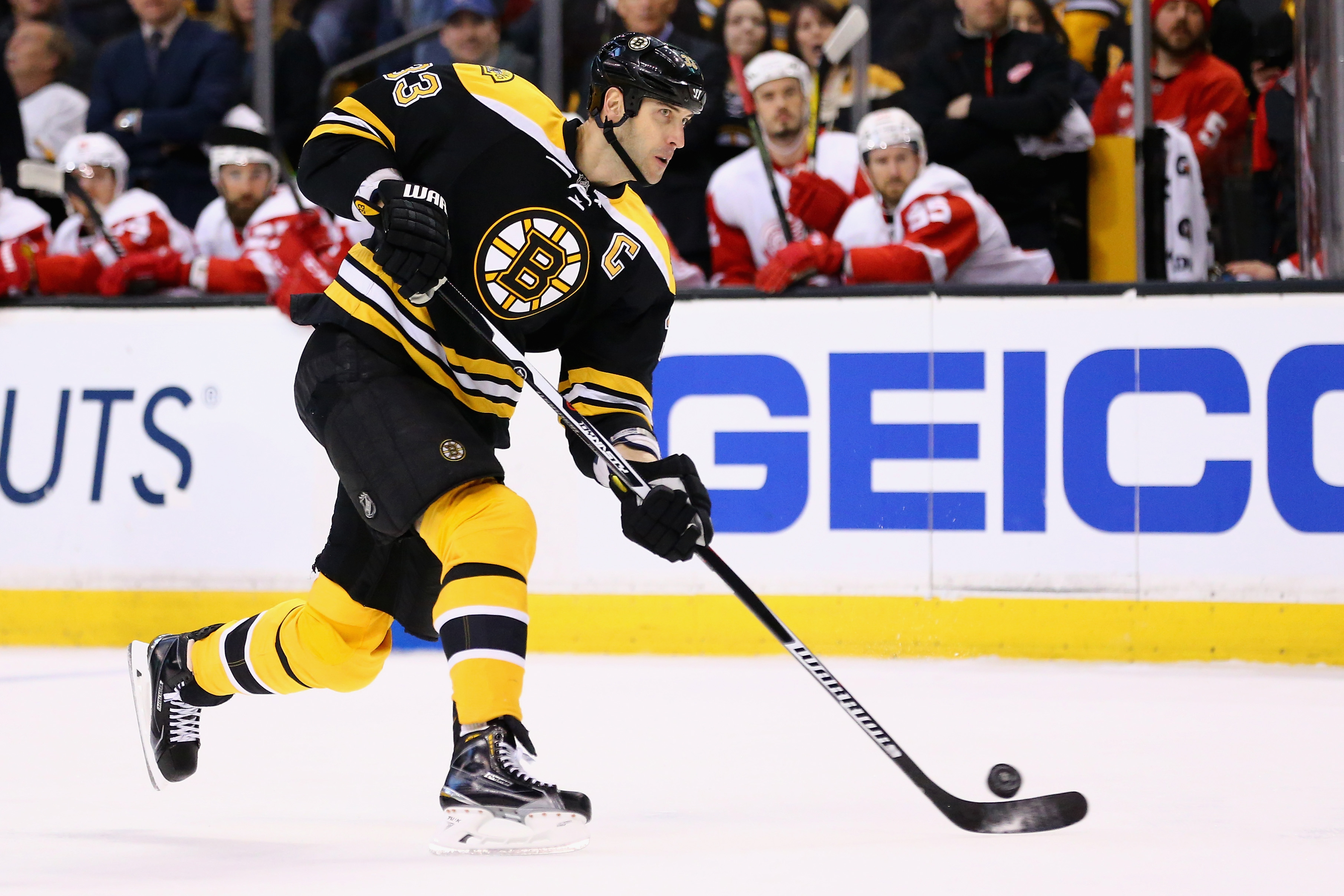 In honor of Halloween, here are the five scariest players in the NHL today. 
Halloween is a time for scary things. Hockey players have a reputation for being particularly ugly because they take shots and hits to the face every game. However, five NHL players stand out for being terrifying. Whether it's because they're gigantic beasts or they have a beard you'd normally find on a serial killer, these five players probably give nightmares around the league.
5. Robin Lehner
Usually, goalies aren't too scary because they're the most protected players on the ice. For this reason, they're usually among the most attractive players in the league. However, Robin Lehner is an exception to this rule. Not only does he look insane and deranged, you really don't want to make him mad. The Columbus Blue Jackets found this out the hard way after Lehner got physical with Jack Johnson.
Some context is needed for this. Lehner had every reason to be pissed off because his teammate Zack Bogosian got boarded by Boone Jenner. He didn't take too kindly to it and took out his rage on the nearest available opponent. That happened to be Johnson.
Lehner also listens to death metal. He seems like a perfectly nice guy, but don't mess with him or he'll beat you down. You'll be lucky if all you get from Lehner is his stare of death. Goalies like Carey Price and Braden Holtby probably give players nightmares because they're so darn good. Lehner will haunt the dreams of the Blue Jackets for all eternity because he nearly took on all of them (and likely would have won). The Sabres gave up a lot to get him. So far, he's been worth it when healthy. It's always great to have a goaltender who has your back.
4. Brent Burns
People usually think of San Jose Sharks defenseman Brent Burns as a lovable person because of his personality and his beard. But let's be real. If you saw someone with a beard like Burns walking towards you on the street, you'd probably sprint the other way. His beard resembles something a crazed axe murderer would have. Burns' missing teeth and usually rugged appearance are also pretty scary.
However, the scariest thing about Burns is how good he is. Yes, you can say Burns looks like Chewbacca or a teddy bear. But there's nothing cute about how he plays. Burns is a monster at the point, especially on the power play. He scored 27 goals last season, nearly joining a very elite group of defensemen who have scored 30 goals in a single season. While his slap shot isn't a weapon of mass destruction like Shea Weber's, Burns still has a very lethal slap shot.
The Sharks defenseman also plays a very physical game. He thrives on intimidating foes. Having a beard of a psycho is probably enough to scare anyone, but Burns takes it further by dishing out hits and scoring goals. Off the ice, Burns is a lovable guy who likes to travel around the country. On the ice, you really hate to see him.
3. Milan Lucic
Edmonton Oilers forward Milan Lucic is one of the most hated players in the NHL. He is extremely physical and he's not afraid to throw punches when necessary. The Oilers needed a replacement for Taylor Hall as their best left wing, so they signed the former Boston Bruins and Kings forward.
Lucic is a very scary player for several reasons. First of all, he's so huge it's intimidating. Very few players can say they don't have to look up to stare at Lucic face to face. At 6'3″ and 233 pounds, he's a force to be reckoned with on the ice. Secondly, Lucic knows how to use his size and he's not afraid to throw his weight around. He has at least 200 hits in four of his last five seasons, and the one year he didn't get 200 hits was during the 2012-13 lockout shortened season.
Another reason why Lucic is scary is because he will fight anyone. He'll usually wind up kicking their butts too. Finally, Lucic also has a very intimidating glare. He eternally looks angry. Lucic has 404 points in 655 career games, so perhaps his glare matches how scary it is to play against him. He's the kind of player who's a dream to have on your team and a nightmare to play against.
2. Shea Weber
Ask any NHL player who the toughest player to play against is and most of them will probably say Shea Weber. The Montreal Canadiens defenseman is, as Mike Babcock so eloquently put it, a "man mountain". This description fits Weber perfectly in so many ways. It's what makes him one of the scariest players in the league.
Weber is not a pleasant person to look at. He has a very rugged appearance and just like Lucic, always seems to be mad about something. Weber prefers to take his anger out on skaters trying to get past him and on pucks. He has over 1,500 hits in 772 games. But his physicality is hardly the scariest thing about Weber.
His slap shot is without question the scariest thing about him. Weber's slap shot is legendary. It's a shot nobody wants to be in front of. Most of his 170 goals entering Oct. 30 are due to it. If Weber shoots the puck as hard as he can, no goalie can hope to stop it. Not only does it travel at over 100 miles per hour, it knuckles and curves as well.
Weber is scary because of how great he is. But his slap shot makes him outright terrifying.
1. Zdeno Chara
No NHL player is scarier than Boston Bruins defenseman Zdeno Chara. He is a freak of nature and despite his age, is still one of the most frightening players in the league. There are so many things about Chara that make him a real life Halloween monster.
First of all, he's quite intimidating. Chara is the largest NHL player of all-time at 6'9″. He also weighs 250 pounds. Many players have had nightmares about Chara chasing them down or simply stopping their progress with his unfair reach. Because he's so tall, he has a longer than normal hockey stick. Chara makes sure to use this to his advantage when pursuing the puck.
Secondly, Chara's slap shot is quite legendary. He has the hardest slap shot ever recorded and only his exit from the Hardest Shot competition has allowed Shea Weber to dominate it. Chara has scored 179 goals in his career, which is very good considering he's more of a stay at home defenseman.
Finally, Ottawa Senators and New York Islanders fans both have nightmares about letting the future Hall of Fame defenseman go. Letting go of Chara sums up Mike Milbury's entire tenure with the Islanders. Chara might be a nightmare, but he is very well respected among players and fans.
This article originally appeared on