Gotcha: Tampa Bay burns solo Flyers fan with this Kiss Cam roast
Venture into enemy territory wearing the opposing team's colors and you're bound to get burned.
Which is what this Philadelphia Flyers jersey-clad fan soon discovered during a visit to a Tampa Bay Lightning game.
The Tampa Bay Times Forum zinged the die-hard Flyers supporter by blasting him up on the Kiss Cam, alone, in the midst of this intimate moment with his concession snack:
Flyers Fan got Boom Roasted so hard. pic.twitter.com/gE0J3hIp6A

— Big Cat (@BarstoolBigCat) April 11, 2014
To add insult to injury, the Flyers were also trounced by the Lightning 4-2 on Thursday night.
Though this isn't the only time the now-ubiquitous sports tradition of these Jumbotron-sized public displays of affection got tweaked.
Here, the Atlanta Hawks' Phillips Arena trolled the Miami Heat's LeBron James and Chris Bosh:
Lakers mainstays Jack Nicholson and Adam Sandler worked out their "Anger Management" issues with a liplock at the Staples Center:
And the Quicken Loans Arena poked fun at the Manti Te'o situation with this one-sided Kiss Cam twist: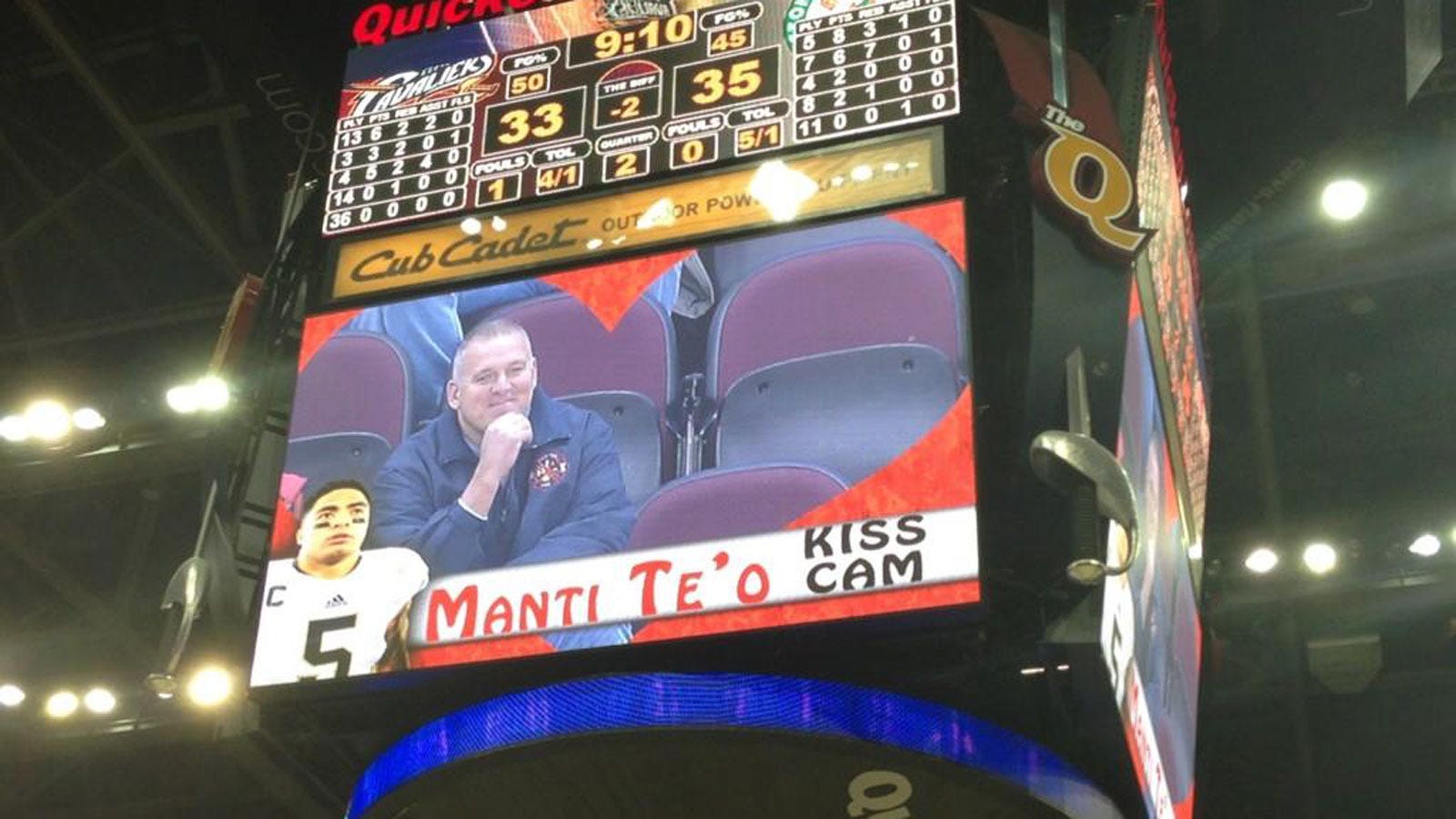 H/t Yardbarker.