Former Boston Bruins Craig Cunningham Collapses On Ice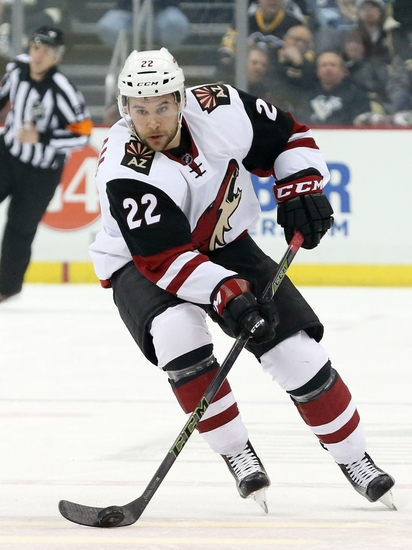 Earlier Saturday evening, the Tuscon Roadrunners and the Manitoba Moose were set to play an AHL. Shortly after the signing on the national anthems, former Boston Bruins forward (and current Tuscon captain) Craig Cunningham collapsed on the ice.
The medics were performing CPR on Cunningham as they prepared to get him off the rink. Both teams left the ice after Cunningham was taken away by ambulance. At the moment, there is no make-up date for the Tuscon-Manitoba game. There is also no update on Cunningham's condition.
Former members of the Boston Bruins family sent out their hopes and prayers upon hearing the news.
Tyler Seguin
,
Johnny Boychuk
, Milan Lucic, and
Michael Hutchinson
all sent out their thoughts and prayers on social media.
From the Arizona Coyotes website:
"Arizona Coyotes center Craig Cunningham suffered a medical emergency on the ice prior to the start of tonight's game between the Tucson Roadrunners and the Manitoba Moose at the Tucson Convention Center. Cunningham was taken to a local hospital where he is receiving medical treatment. Our thoughts and prayers are with Craig and his family. We will provide a medical update once we receive more information."
As a member of the Boston Bruins, Cunningham often found himself in that ugly thirteenth forward spot. He didn't see that much playtime with the B's in the NHL, putting up just three points (two goals) in 34 games with the Black and Gold.
I'd like to share a personal story regarding myself and Craig Cunningham. When I'm not living out my 'sportswriter fantasy' on Causeway Crowd, I'm a corporate banquet chef. I work in Providence, Rhode Island at a restaurant next door to where the Providence Bruins play. Naturally, we get the P-Bruins into our restaurant at relatively frequent intervals.
For the most part, the Providence Bruins are made of kids in their early 20s. This is their first big hockey gig, and for many of them, it is a lot to take in. So when they come to the restaurant, they'll usually forget a phone charger or something along those lines.
One night, they came in a couple of them forget their chargers. Since I work with a lot of late teens and early 20s folks, I usually have a charger and a back-up battery for emergencies. That night I handed them out to the P-Bruins and let them recharge their phones.
As a hockey writer, I know who most of them are, and a few of them know who I am (Usually, its a the 'deja vu' look they give me, and I respond with "I made your dinner yesterday." They came, watched a Blue Jays game, and headed out.  I was working a couple of buffets and couldn't come back to get my chargers. Craig Cunningham was nice enough to let one of my servers know about the chargers.
I came back and collecting the chargers, thanking him for reminding me about them. He in turn thanked me for letting me use them.  He shook my hand and gave me what I call the 'Type B' smile. It's sincere, but it's the kind of smile that a lot of pro athletes have when they interact with fans.
I come from a Scots-Irish household and was raised as a dutifully abused Catholic. One of the better compliments the nuns gave us as children was 'Your parents raised you right.'  I offered that compliment to Cunningham. The 'Class B' smile turned to an honest, beaming smile. (To be fair, I had no idea about his upbringing at the time.) If you're interested, you can read about it
here.
He was one of those kids you wanted to see make it. I was genuinely pissed when the B's put him on waivers. I figured he was good enough to get snatched, and when the Arizona Coyotes grabbed him, I swore a bit.  He put up four more points (one goal) with Arizona that year, and I kept him on my radar of players to watch.
I hope Craig Cunningham's situation isn't serious. The hockey world could use a few more of him in it.
This article originally appeared on