Flyers vs. Rangers Black Friday live stream: Watch online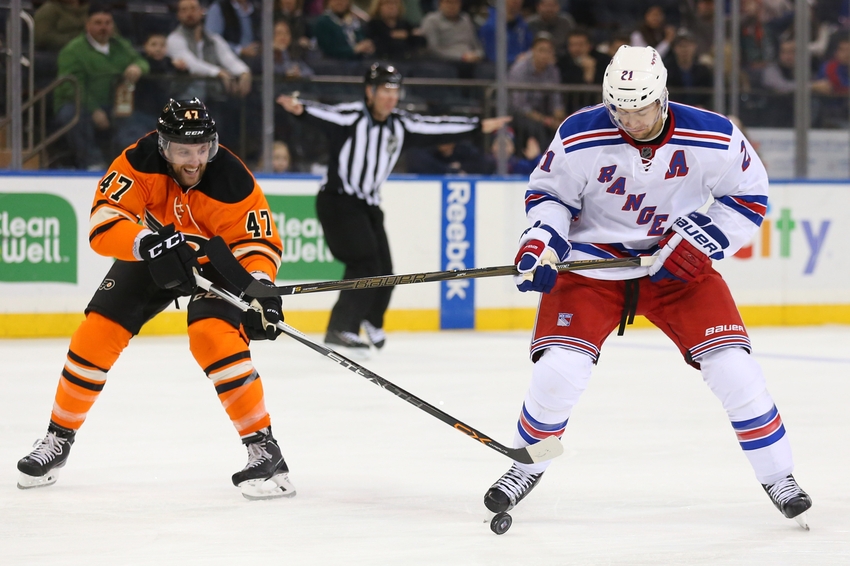 The New York Rangers will visit the Philadelphia Flyers on Black Friday for a 1:00 p.m. ET faceoff. Here's how to watch this NHL game online via live streaming.
The Philadelphia Flyers (9-9-3) host the New York Rangers (14-6-1) for Friday's game starting at 1:00 p.m. ET. This game will be held at Wells Fargo Center in Philly. Fans can watch the game on NBC's national broadcast. Because it is on a national broadcast, NHL.tv subscribers will not be able to watch this game on NHL.tv.
New York enters this game looking to shake off a rough 6-1 loss to the Pittsburgh Penguins on Wednesday. This is the first time the two teams will meet this season. New York currently leads the NHL in scoring with 82 goals and has the highest goal differential at +29. They are 6-3-0 on the road this season. Due to a high-octane offense and a suffocating defense, many consider the Rangers to be the best team in the league.
On the other side of the ice, the Flyers are the second highest scoring team in the NHL with 67 goals scored. They are coming off a 4-2 loss to the Tampa Bay Lightning. At home this season, Philadelphia has a 5-4-2 record. Lately, the Flyers have not been able to get solid goaltending. Steve Mason hasn't been nearly as great as he was last season.
Date: Friday, Nov. 25
Time: 1:00 p.m. ET
Location: Philadelphia, Pennsylvania
Venue: Wells Fargo Center
TV Info: NBC
Live Stream: NBC
Expect a great matchup between two Metropolitan Division rivals. Both teams would love a win to get over their respective last games. However, expect the Rangers to pull out a win. They've played much better lately, even without center Mika Zibanejad. Also, the Flyers have not been strong at home this season while New York has been solid on the road.
More from FanSided
This article originally appeared on