Edmonton Oilers: Yakupov's Future Looking Pessimistic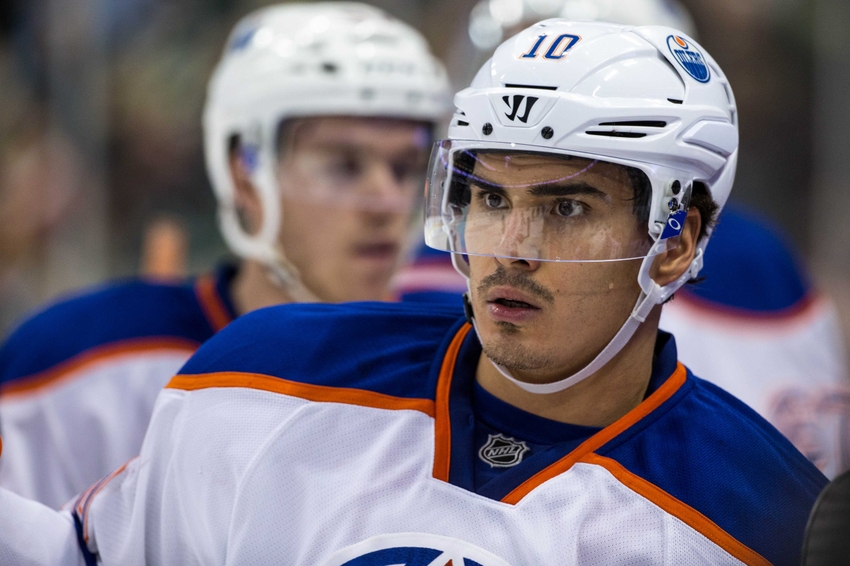 Edmonton Oilers forward Nail Yakupov is back and ready for action, entering his fourth NHL season with high expectations for himself. He hit the ice at camp this week, and as many questions surround his potential and future with Edmonton, Yakupov was ready to put all of that behind him.
"I'm happy to be here, and I want to stay here," Yakupov told the media at camp. "It was a really good first day. I'm here to work and here to win."
However, TSN's Ryan Rishaug had a lot to say on TSN1260 that made us question how much time longer Yakupov will be a member of the Oilers.
"Yakupov will get some opportunity here, but I just think when the opportunity comes, they will move on from Nail," Rishaug said.
Not only does Rishaug believe that Yakupov's time with Edmonton is limited, but he thinks that another first-round pick will serve as an easy replacement: Jesse Puljujarvi could easily slot in on the second-line right wing.
"I don't think it comes down to Puljujarvi or Yakupov (on the second line), I think it will be Puljujarvi," Rishaug said. "He just continues to perform and perform and perform and I don't expect him to take a step back."
Edmonton's right side has taken a huge upgrade since the end of last season. The team added Kris Versteeg on a PTO and also has Puljujarvi, Jordan Eberle, Zack Kassian and Iiro Pakarinen drawing in on the wing. With all these forwards, Yakupov seems to be the odd man out, as he has struggled  and failed to properly develop with Edmonton.
Not to mention, he has failed to prove himself worthy of the first-line spot alongside Connor McDavid, who he performs best with. With Puljujarvi taking his spot, and the Oilers increasing their right wing depth, it looks like a change of scenery wouldn't be out of the ordinary for Yakupov soon, and that his days are numbered.
This article originally appeared on