Edmonton Oilers World Cup Previews: Andrej Sekera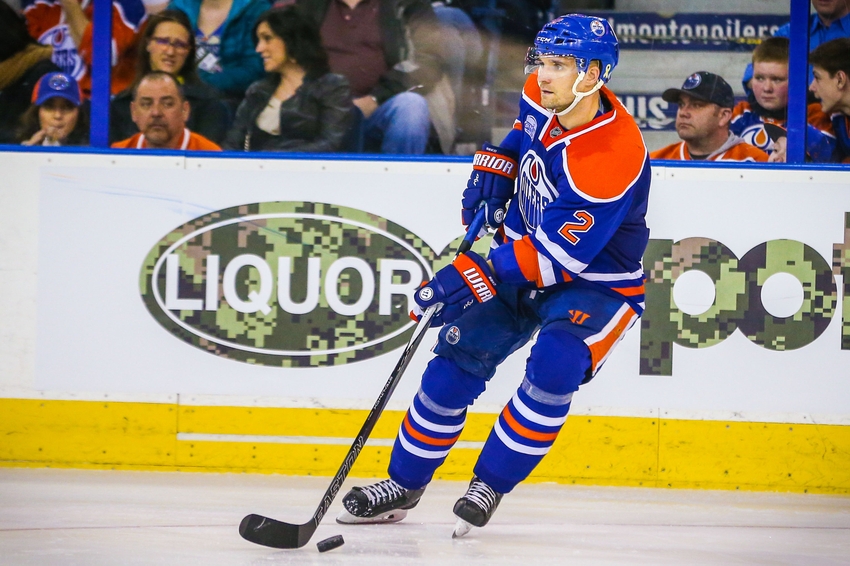 The World Cup of Hockey officially begins on September 17, and four Edmonton Oilers players will be participating in the tournament in the coming week.
We profiled and predicted how Connor McDavid, Ryan Nugent-Hopkins and Leon Draisaitl would do, and now we finish off with Andrej Sekera.
Sekera joins Draisaitl on Team Europe and is the only Edmonton Oilers defenseman in the tournament. The 30-year-old may be a veteran in the NHL, but when it comes to the World Cup of Hockey, he is one of the youngest defensemen on Team Europe.
In the two pre-tournament games against North America, he was paired with 38-year-old blueliner Mark Streit and 39-year-old Zdeno Chara.
Edmonton Oilers: Mark Letestu Has Room for Improvement
Sekera will be counted on by Team Europe for having younger fresher legs while acting as stabilizing anchor for whoever he is paired with. When playing against Team North America, Europe's defenders were exposed by the speed of the U-23 squad, but their experience proved valuable and will be vital in this tourney.
Team Europe is in a tough group, as they will have to square off Team Canada, Team USA and Team Czech Republic. The pre-tournament games between Canada and USA were extremely rough and hard-fought. This should make the Edmonton Oilers nervous that the smaller Sekera might get run by some of the bigger teams, and therefore, could get injured. However, as long as Sekera can use his experience and hockey intelligence to stay out of trouble, he should make it safely into training camp.
Sekera will be that stabilizing figure as he can be paired with any of the other defensemen on the roster and he will be relied upon on the penalty kill. When it comes to the power-play the "Shinpad Assassin" will probably not be needed as many of the other defensemen are superior offensively. This will limit the available chances for Sekera to get points, but if he can learn from the others on how to defend better or how to get his shot through more often, that will be a plus coming into training camp.
My prediction for Sekera is one assist in four games but this isn't a point tournament for him. The best-case scenario for him is to learn from the older offensive veterans and not get hurt by the bigger teams in the division.
This article originally appeared on