Edmonton Oilers Will Have to Play Smart Against Pittsburgh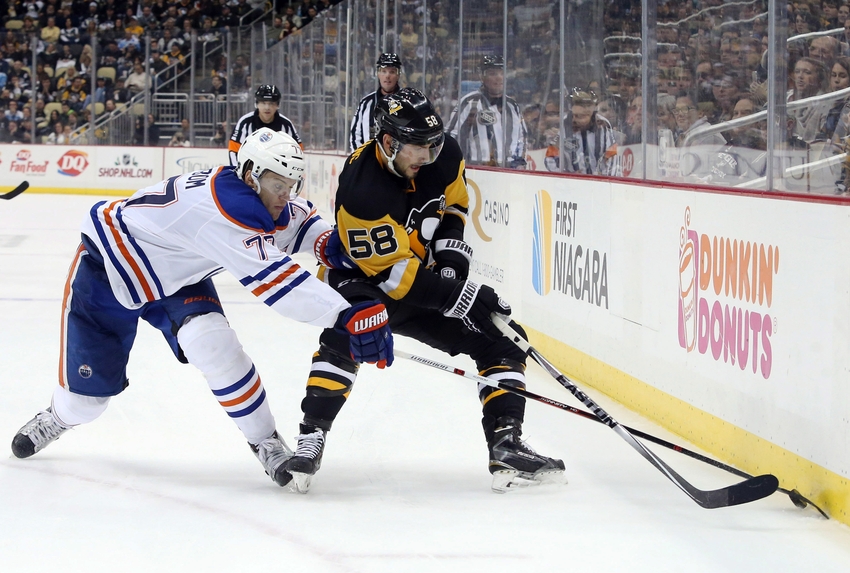 The Edmonton Oilers played smart hockey over the weekend, taking wins in back-to-back games to kick off November.
Tuesday presents one of their biggest challenges, as they will face off against the defending Cup-champion Pittsburgh Penguins. If they want to extend their winning streak to three games, they need to play smart hockey. In this match, the Oilers have the chance to truly prove themselves to the National Hockey League.
Shutdown Style
The Penguins have the eighth-best power play in the league with over a 24 percent success rate and have an offensive arsenal fit for a king. Sidney Crosby, who has played six fewer games than most players this season, leads the league with eight goals and is on a hot streak.
Not to mention, Pittsburgh has many scoring lines, all the way from their Carl Hagelin-Nick Bonino-Phil Kessell line to Eric Fehr and Matt Cullen on the bottom six. All of their lines are dangerous, so the Oilers are going to have to play a strong shutdown style against the Penguins.
Power-Play Execution
Edmonton must take advantage of all their power-play opportunities and execute against Pittsburgh. They can take advantage of their weak penalty killing unit, which only has 81 percent success on the PK. For the Oilers, this means drawing penalties, putting pucks on net and getting big guys in front. Having Connor McDavid and Ryan Nugent-Hopkins together proved to have chemistry against the Red Wings, and therefore, they should be together again.
It's about Connor McDavid and Sydney Crosby
Having Connor McDavid and Ryan Nugent-Hopkins together proved to have chemistry against the Red Wings. Therefore, they should use this unit again, and possibly add Leon Draisaitl to the mix. Adam Larsson should also get time on the power-play, as his point shot appears to be underrated. Not to mention, he can defend against short-handed opportunities.
The Oilers must execute on the man advantage if they want to defeat Pittsburgh. Like Edmonton, the Penguins have only fallen four times this season, twice in regulation and twice in overtime.
McDavid vs. Crosby
The Oilers have an intriguing matchup with the Penguins, considering it will revolve around two superstars. Connor McDavid will play in his first-ever game against Sidney Crosby. He idolized the Penguins centre growing up, and now, they two will face-off.
Both are putting up impressive point totals and are leading their teams to greatness so far this season. With both of these guys on the ice, expect him to work hard and shine in the face of greatness.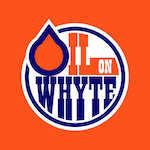 Apply to Oil On Whyte.
Start your application process by filling out the fields below
The Oilers and Penguins face off in Pittsburgh at 5 p.m. MT.
More from Oil On Whyte
This article originally appeared on