Edmonton Oilers: What to Expect From Nail Yakupov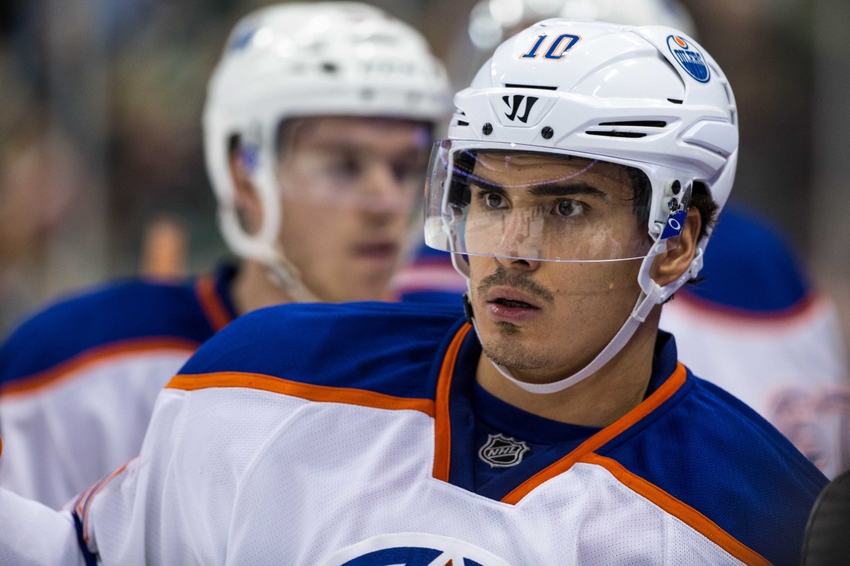 Edmonton Oilers right winger recently returned to Edmonton to prepare for the 2016-17 season, and with his voyage to Yeg comes a series of questions, including where he slots in, if he will exceed expectations and finally, if he will remain in an Oilers uniform.
All of these questions come with arguments that are either pro-Yakupov or not; some believe that his development has been stifled, but he can definitely work to get back on track and further develop into a dynamic NHL winger. Others believe that he is broken beyond repair, and the only thing that can revive his career is a new location.
Here are some questions about Yakupov going into this season, as well as scenarios and answers that may play out.
Where does Yakupov start the season?
Given his low scoring numbers, I believe that Yakupov starts off playing on the second line, alongside Ryan Nugent-Hopkins and Patrick Maroon. While he does put up strong numbers wth Connor McDavid, I strongly think that position on the wing belongs to Jordan Eberle, and that he would do more damage with the 19-year-old than Yakupov would.
In the end, he is the second top right-winger that the Oilers have, and would not be beneath Zack Kassian or Iiro Pakarinen, unless he continuously struggles to produce. The Russian winger has been training hard this offseason, and his speed and accurate release could make him a lock-in, if only he could capitalize more on his numbers.
Will Yakupov exceed expectations?
I've always been a fan of Yakupov's play. He's a passionate, quick skater who has a rifle of a shot and can score in any given situation. Yakupov's shot and skills with his hands make him a lethal threat, but at times, he can be inconsistent, and has been known to "take shifts off."
The 5-foot-11, 195-pound Yakupov also lacks backchecking ability and overall physicality, and struggles greatly in the defensive zone. Defense is the biggest hole on the Oilers roster, and with Yakupov on the ice, he is not much of a help.
Yakupov is coming off a 23 point year (eight goals, 15 assists) and was a minus-16 in 60 games. He has all the potential in the world to exceed expectations, as well as work his way up in the lineup. Eventually, if he gets back on the first line, he could be lethal.
Does Yakupov End the Season in an Oilers Jersey?
It depends on two factors and two factors alone: Yakupov's performance halfway through the season, and the performance of Jesse Puljujarvi. The Finnish winger could very well be ready to start the season in the NHL, and this could make it easier to get rid of Yakupov without losing too much talent on the right side.
In the end, I see Yakupov providing depth on the right side, and don't see him going anywhere unless the return is a strong-performing right-handed defender. However, if he really does not succeed, he will be shipped out at the deadline, and Puljujarvi will work his way in as a replacement.
More from Oil On Whyte
This article originally appeared on