Edmonton Oilers Updates: McDavid Scores, Caggiula Gets First Point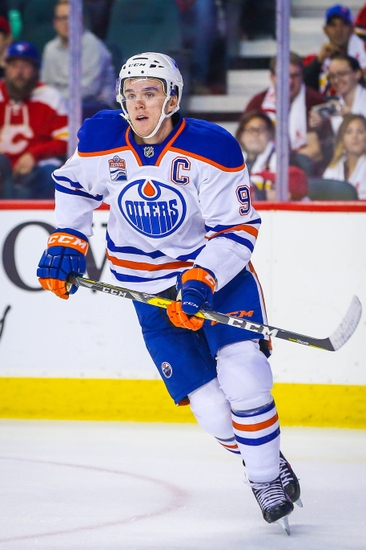 The Edmonton Oilers got off to a strong start in the first period against Dallas Saturday. One difference between this game and others was evident: the Oilers struck first.
Let's take a look at the first period, and evaluate the performance of some Oilers that are standing out.
McDavid
Connor McDavid was the first Oiler to strike, after a shot toward the net was deflected off a Stars skater and past Kari Lehtonen. Though it wasn't exactly the goal Edmonton expected, they took it, and took an early 1-0 lead.
McDavid busted a 10-game goalless streak for his sixth goal of the season. He also has three points in his last five games, and now has 20 points on the season. The 19-year-old is also in a three-way tie for the NHL lead in assists (14).
Edmonton Oilers Should Inquire About Michael Stone
Caggiula
Minutes later, Drake Caggiula broke away on a two-on-one with Tyler Pitlick, and he would not let the opportunity slip away. He stopped short ahead of the Stars defender, letting him collapse, and then made a quick pass across to Pitlick, who fired it home.
Caggiula's assist marks his first NHL point in his first regular-season game. So far, he has looked great out there, showing that he is capable of creating offensive opportunities. Not to mention, he has definitely proven himself worthy of a roster spot,
Pitlick
Pitlick scored his sixth goal of the season off a great pass from Caggiula on the 2-on-1. With his strike against Dallas, Pitlick tied Patrick Maroon for the team lead in goals this season.
Here's the goal for those who didn't see it.
The 25-year-old winger had an excellent training camp and did all of the right things to make it to the NHL, and he has been outstanding so far. He is by far one of the Oilers' top wingers night in and night out, and has great effort each game.
The Oilers lead 2-0 at the end of the first period.
This article originally appeared on