Edmonton Oilers Training Camp Takeaways: Versteeg, Cuts and More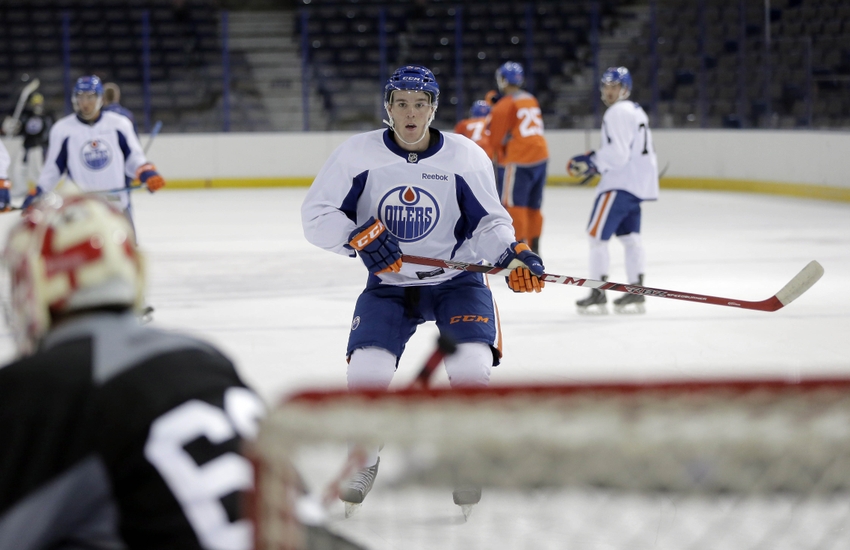 The Edmonton Oilers are continuing on with training camp, and will be kicking off the preseason this week. There have been plenty of takeaways from camp four days in, and here is the latest, as well as everything you need to know.
First, the Oilers released a couple of names from the roster. The first to go was defenseman Kayle Doestzel, who was released from camp early Sunday morning. The Oilers then assigned goaltender and 2016 draft pick Dylan Wells to the OHL's Peterborough Petes, and released fellow netminder Keven Bouchard.
The roster was trimmed to 58 players, and as many continue to try to prove themselves to the team, some stand out. One of those players is Kris Versteeg, who is having an excellent tryout and knows he isn't guaranteed a roster spot.
"This is crunch time for me," Versteeg told the media. "I'm here to try to win a job with this organization."
As he pushes forward with the correct mentality, Versteeg is continuously proving himself to the team, management and coaching staff.
"He has a positive impact wherever he goes," head coach Todd McLellan said of the 30-year-old veteran. "We think he can challenge for a spot."
Drake Caggiula got hit in the eye, and had a beautiful scar to welcome him to the NHL level. He continues to battle for a roster spot, and put up the overtime game-winning goal during a team scrimmage Sunday.
Griffin Reinhart spoke to the media about his work toward improving, and specified that he is working hard to prove himself worthy of a roster spot. He is competing with Eric Gryba for the role of the sixth defenseman and the bottom-pairing right-handed shot on the Oilers roster.
"I spent a lot of time on my footwork this summer and it's showing on the ice so far during camp," Reinhart said.
Overall, there is a lot going on at Oilers camp, and they are even more positive signs going forward for this organization. The future is looking bright in Edmonton.
This article originally appeared on