Edmonton Oilers Trade Rumors: Is Tobias Rieder a Target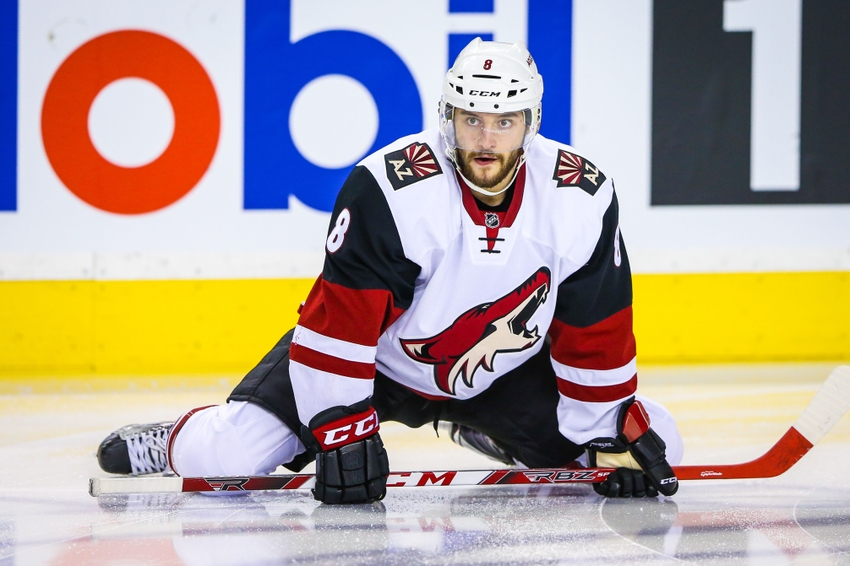 With the Edmonton Oilers trying to rebuild their roster, it seems that no options are off-limits. Rumors and rumblings indicate that the team could end up trading winger Nail Yakupov, and one possible target is said to be Tobias Rieder.
Arizona and the restricted free agent have reached an impasse when it comes to contract negotiations, due to the fact that the Coyotes will not offer him more than $2.3 million. It is said that Rieder is looking for at least $2.5 million AAV.
According to Darren Ferris, Rieder's agent, the two parties are on different pages when it comes to salary, and he and his client are ready to explore new endeavors.
"I think it would be best for both parties if they just traded him," Ferris wrote in an e-mail. "He is really disappointed with them."
With Rieder requesting a trade, some are speculating that a Yakupov-Rieder deal could be in the works. However, when looking at the deal, it doesn't make too much sense (at least not for the Yotes).
First off, if Arizona won't pay Rieder more than $2.3 million a year, they certainly won't want to pay Yakupov that much money. The Russian winger currently makes $2.5 million per year and isn't proven to put up anywhere near the points that Rieder puts up.
Sure, the Oilers could retain some of Yakupov's salary, but part of me believes that the Coyotes aren't interested in a struggling winger that costs as much as Rieder would; not to mention, they would be losing a centre that put up almost 40 points last season, and in return, would get a bottom-six winger who struggles to even score goals and is highly injury prone. Not to mention, Yakupov barely puts up half the numbers that Rieder can.
If this trade were to come to the Oilers' table, General Manager Peter Chiarelli shouldn't even think twice. The Oilers would get a great third-line centre, and get a player who can not only produce points but be a solid playmaker.
Thankfully, if this doesn't happen (which is likely, given that the trade would be ridiculous for Arizona), Edmonton seems to have enough depth to cope and could utilize Drake Caggiula in this spot (if he develops properly and makes the cut).
This article originally appeared on