Edmonton Oilers: Top Forwards Need to Make Impact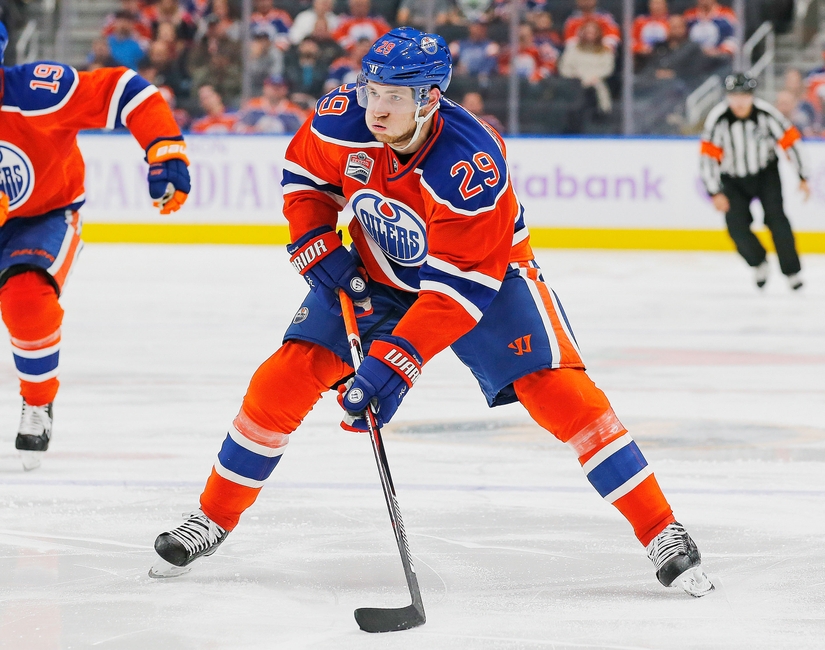 When looking at the start to the Edmonton Oilers season, things are looking up, despite the last two games. However, a closer glance reveals everything is not what it seems.
Yes, the Oilers are winning hockey games, and yes, they are in a good position right now. In the end, Edmonton is not getting the performance they need from their top forwards, and it has shown in their last two matchups.
Jordan Eberle and Leon Draisaitl are on scoreless droughts. Eberle hasn't had a point in his last five games, and Draisaitl hasn't scored in his last six. Both had impeccable starts to the season, and now, it seems they are losing a bit of their momentum.
killer instinct absent in 3-2 loss
Also, though Nugent-Hopkins. Nugent-Hopkins hasn't been scoring, but he has been playing a strong two-way game and has seven takeaways for just one giveaway this season.
If the Oilers want to return to their winning ways and maintain momentum, these guys will have to step up. It may even mean changing the lines, and if that is the case, then so be it.
First off, Eberle doesn't seem to be having too much chemistry on the top unit. While he and Connor McDavid have proven to be a strong tandem in the past, it is just not working right now, and perhaps he should switch lines. Nugent-Hopkins has ability to create offensive opportunities and maintain possession. Therefore, Eberle could have strong chemistry with him on the second line.
One player that I would love to see replace him on the top line is Jesse Puljujarvi. The 18-year-old winger is incredibly fast, and though he's been quiet so far, he and McDavid could have chemistry. They share similar speed and ability, and can likely generate more offensive chances. In addition, Puljujarvi is a big body and can capitalize on one-timers and crashing the net.
Drake Caggiula remains week-to-week, but when he is ready to return, Leon Draisaitl should be promoted to the second line on the wing. He can replace Benoit Pouliot, or, if the Oilers stick with Eberle, he can replace Zack Kassian, who can move down in the lineup.
Other than that, the Oilers seem to be finding ways to get the puck to the net. They had 46 shots in their overtime loss to the Maple Leafs. If they want to score more goals and come out on the winning side, they need to spend less time making pretty plays and more time shooting the puck.
This article originally appeared on