Edmonton Oilers to Activate Caggiula, Russell, Hendricks Off IR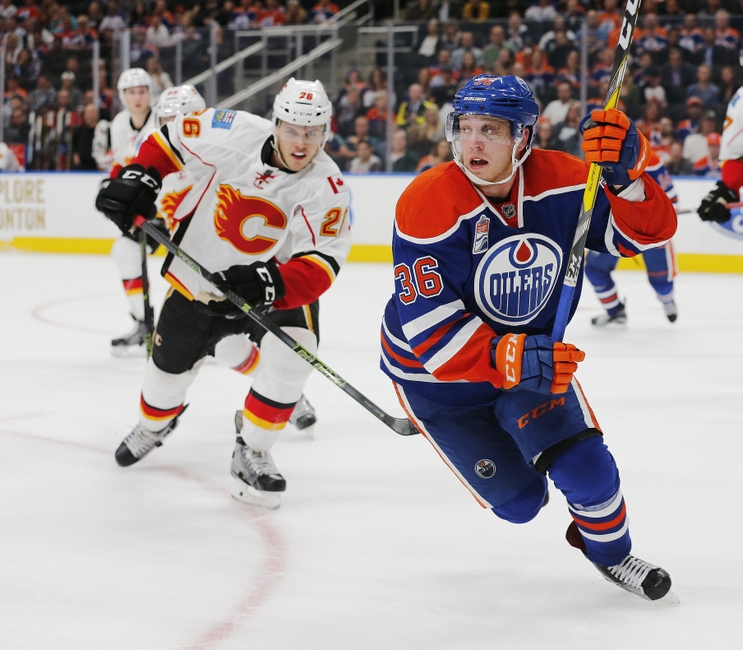 The Edmonton Oilers are projected to activate three players off the injured reserve Saturday.
Drake Caggiula, Kris Russell and Matt Hendricks will all draw back into the lineup after falling to injury. This will mark Caggiula's NHL debut, and give the Oilers much-needed depth that may help them bust their five-game losing skid.
Edmonton Oilers Should Inquire About Michael Stone
As expected, Caggiula will slot in as the third-line centre, and ease his way into the lineup. Though he played in the preseason, this is his real first look at NHL action. Hendricks will likely replace Anton Lander the fourth-line wing, and Russell will probably play with Andrej Sekera.
Views: First Look at Drake Caggiula
"We have very high expectations for [Caggiula] down the road, but we'll ease him in tonight," head coach Todd McLellan told the media.
The NCAA centre is coming off an outstanding senior year performance with North Dakota, where he put up 25 goals and 51 points in just 39 games. Caggiula also led his team to the NCAA championship title in 2016.
Taking that and his scouting report into account, the Oilers have high hopes for the Canadian forward.
"A smart, skilled and gritty buzzsaw of a winger that gets up and down the ice with focused drive. His mobility is elite, and his first three steps propel him to top speed quickly. Defensively, he is very active and can contain the opposition by limiting their chances in the slot…"                     -EliteProspects
Additional Lineup Notes
Jesse Puljujarvi will remain on the top line right wing, playing with Connor McDavid and Patrick Maroon. Though they could not score, they did provide great scoring opportunities and showed speed and momentum. Cam Talbot will likely start for the Oilers.
More from Oil On Whyte
This article originally appeared on