Edmonton Oilers: Takeaways from Victory Over Jets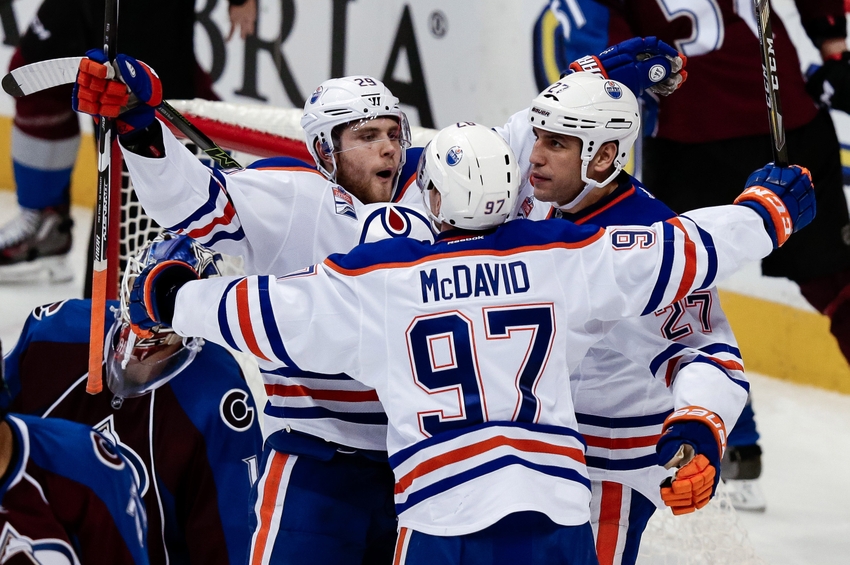 The Edmonton Oilers were in the midst of a losing streak and a power-play drought. They rectified both issues with a 6-3 win over Winnipeg Thursday.
Multiple players stepped up and chipped in for multi-point nights, and overall, the Oilers played a great game and did a handful of things right. Here's everything you need to know.
Oilers Didn't Give Up
Despite trailing 1-0 within the first period, the Oilers didn't take themselves out of the game. In fact, Mark Letestu stepped up and tired it two minutes later off a feed from Leon Draisaitl and Andrej Sekera.
They would enter the second frame down 2-1, but scored three times in the second period to take back the lead over Winnipeg.
With this no-excuses mentality, the Oilers kept up the momentum and never gave up. Even after Patrik Laine added another goal at the top of the third period to bring the Jets within one, Edmonton scored two more goals and kept the Jets' offense without anything more.
Power-Play on Point
The Oilers were experiencing horrifying power-play woes throughout their past games, and were in a drought in which nothing seemed to work.
However, tonight, the Oilers did everything right. Three of their goals are on the man advantage, with Connor McDavid and Leon Draisaitl really leading the play.
Letestu also provided great insurance on the man advantage, scoring tow goals on the night. Draisaitl also struck twice, and added an assist to pick up three points. McDavid's three helpers powered a lot of Edmonton's offense throughout the night.
Overall, the Oilers went 3-for-4 on the man advantage Wednesday. Overall, getting pucks to the net, as well as big bodies in front, proved to be the best option. Instead of making pretty plays, Edmonton prioritized getting shots through.
Player of the Game
Leon
Draisaitl
RW,
Edmonton Oilers
29
With an impressive two-goal performance, Draisaitl also picked up a helper and finished with a three-point night. He is now second on the team in scoring, with nine goals and 20 points. He is a great addition to the first line and proved to be an asset when it came to leading the power-play and working with McDavid.
GIF of the Night
This pretty much sums up how we're feeling.
More from Oil On Whyte
This article originally appeared on